500-Meter Long 'Giant Fence' Discovered Near The Ancient City Of Avaris, Egypt
|
MessageToEagle.com – A "giant fence" was discovered by a team of archaeologists at the Austrian Archaeological Institute excavating the site of the ancient capital city of Avaris, north-east of Cairo.
According to the statement from the Egyptian Ministry of Antiquities, the remains of the huge wall, probably dates back to the Middle Kingdom – between 2,000BC and 1,700BC.
It is also said that 'the wall is more than seven meters wide and at least 500 meters long. The wall, most probably a city wall, controls the access between this depression and the densely settled city quarters to the west.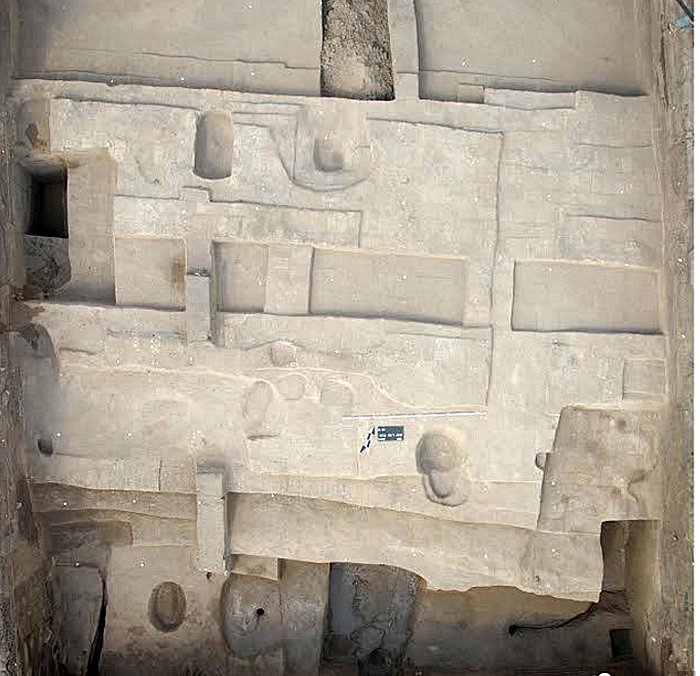 It was constructed of whitish-yellow sandy bricks, and is built on top of a natural sandy bank. It is aligned with a long and deep depression to the east which may be interpreted as a harbour.'
The structure, which is from the pharaonic Middle Kingdom, was unearthed in the Tell el-Dab'a in Sharqiya province, where Egypt's capital of Avaris was located at the time.
However, Antiquities Minister Dr Mamdouh Eldamaty, did not say when the discovery was made.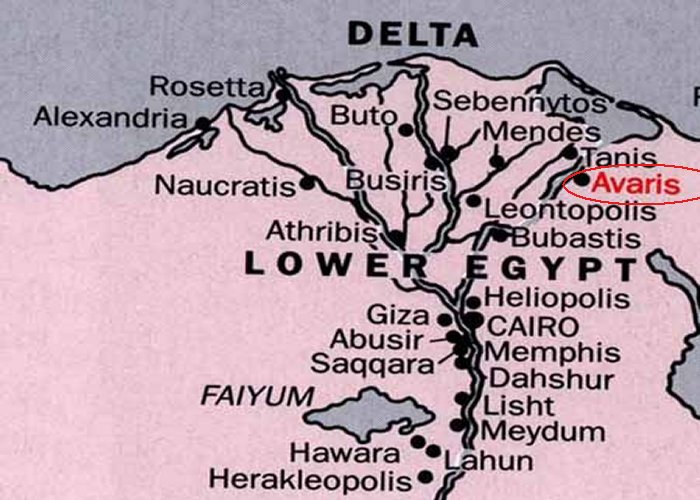 A river harbor is believed to have been built along this wall's eastern side, while the city's residential quarters are believed to have been built along its western side.
According to the ministry's statement, the area of Tell-el-Dab'a/Avaris remains shrouded in mystery as much of its remains are buried beneath agricultural lands in the area.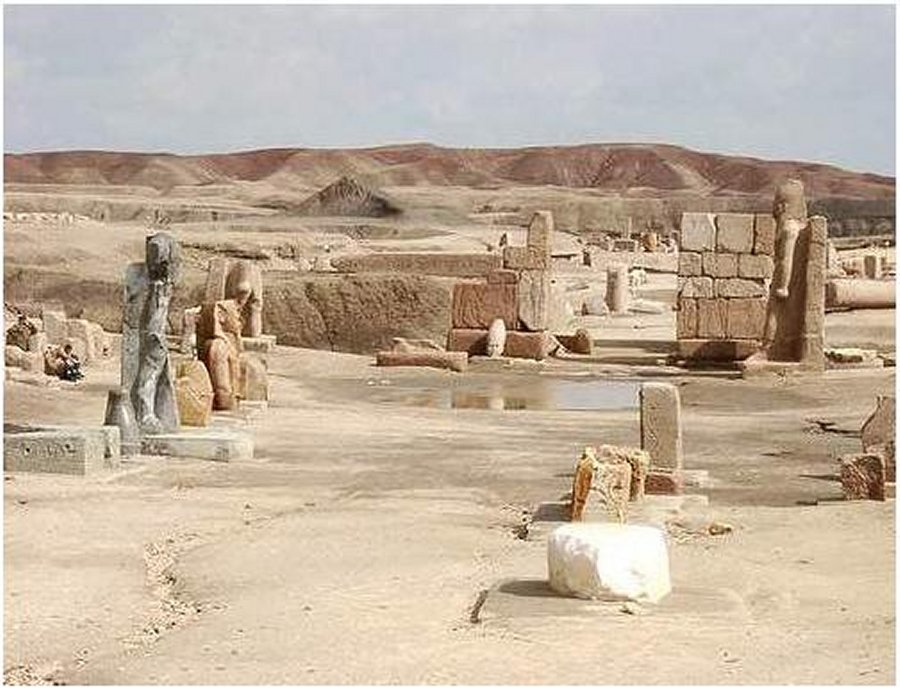 Ancient city of Avaris was occupied from about 1783 to 1550 BC, or from the Thirteenth Dynasty of Egypt through the second intermediate until its destruction by Ahmose I, the first Pharaoh of the Eighteenth dynasty.
The period coincided with the invasion of Egypt of the Hyksos, an ancient Asiatic people.
The site at Tell el-Dab'a, covering an area of about 2 square kilometers, is in ruins today, but excavations have shown that, at one point, it was a well-developed center of trade with a busy harbour catering to over 300 ships during a trading season.
Artifacts excavated at a temple erected in the Hyksos period have produced goods from all over the Aegean ancient world.
MessageToEagle.com
source: