Discovered – Large Mysterious Structure Hidden Under The Sand In The Sahara Desert – A New Pyramid Or Something Else?
|
Last Updated on
Conny Waters – AncientPages.com – After spending extensive time scanning the desert of Saqqara, an archaeologist announced he has found a new site where a large structure is hidden beneath the sand in the Egyptian desert.
Could it be a new pyramid? No-one knows how many more pyramids could be hiding beneath the sand in Egypt.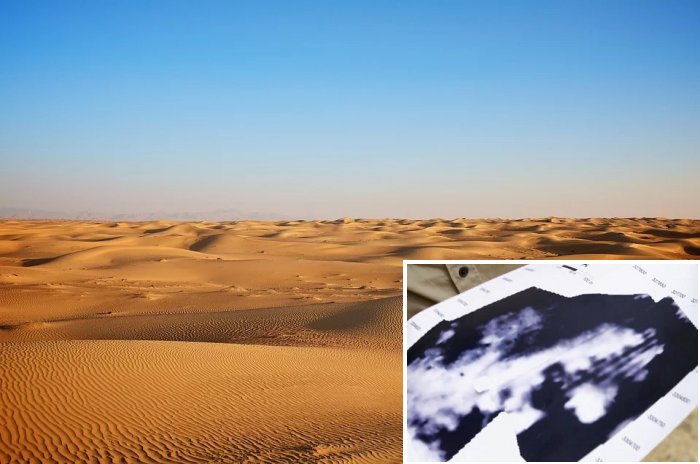 Some years ago, Angela Micol, founder of The Satellite Archaeology Foundation, Inc. announced satellite images revealed intriguing and mysterious structures in the Sahara Desert. Micol said the constructions were either damaged pyramids or antediluvian remains. Based on the satellite imagery, Micol suggested that the mounds might represent eroded pyramids, but no-one took her claims seriously.
Perhaps this skeptical attitude will change now when Dr. Vasko Dobrev who has spent the last three decades probing the area just 19 miles from the world-famous Pyramids of Giza made a similar statement.
Dr. Dobrev has shocked the entire world stating numerous pyramids could be hiding beneath the sand.