Flying Taxis Will Be Available In 2023
Last Updated on
Eddie Gonzales Jr. – MessageToEagle.com – It's just a matter of time before you will be able to see flying taxis soaring the skies.
Uber has announced its plans for futuristic air taxis for the first time and the company made clear  that it expects the aerial ride-hailing platform to become available to the public as soon as 2023, following tests that will take place next year.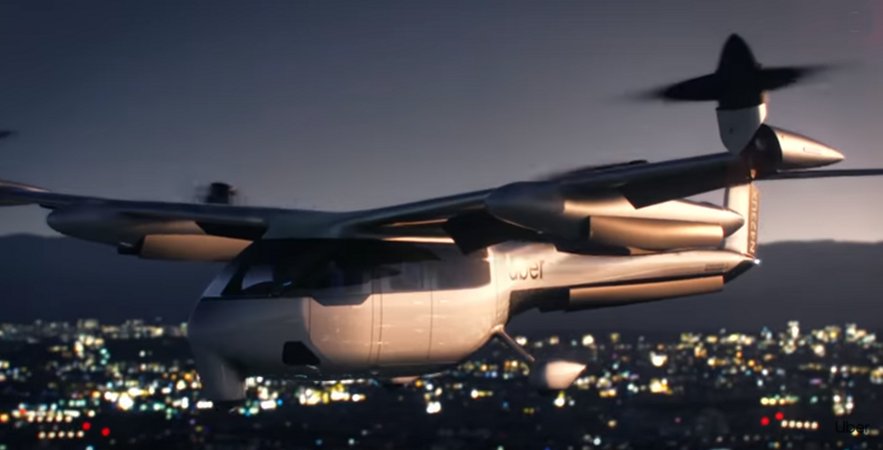 Credit: Uber
As part of the long-awaited airborne taxi service, dubbed 'Uber Air, these flying vehicles will be able to carry up to four passengers.
The first flying taxis will launch in Dallas, Texas as well as Los Angeles, before rolling out to additional areas in the future.
As Brinkwire reports,  for the most part, the inside of an Uber Air taxi looks pretty similar to a traditional helicopter.
However, it's missing some of the typical conveniences consumers might come to expect from ride-share vehicles or airplanes.
The interior was designed by French aerospace company Safran, who told Forbes that the firm chose to forego 'busy' things like cupholders, interactive screens, chargers or seatback pockets.
See also:
Is Transhumanism Worth Striving For?
Robotel – World's First Hotel Staffed By Dinosaur Robots
Defenders Of Planet Earth: Will Asgardia Become The World's First Space Nation?
Instead, Uber Air taxis are meant to ferry four passengers to their destination quickly and seamlessly, without many interruptions.
That's primarily because each Uber Air trip is estimated to take no more than 20 minutes from pickup to drop off."
'We realized for an 8-minute flight, that's all irrelevant,' Ian Scoley, a vice president of Safran's design and innovation studio, told Forbes.
The interior of the flying taxies will not disappoint anyone. The seats are also upholstered in sleek, 'ultra leather' that's specially designed so that passengers can easily slide in and out of the air taxi. In addition to this, passengers will naturally also enjoy a nice, quiet ride and magnificent view over the landscape.
Uber is not the only company that is developing a working plan to launch flying taxis. The German company Lilium announced recently they will have flying taxis over multiple cities by 2025.
"We are taking another huge step towards making urban air mobility a reality. The Lilium Jet itself is beautiful and we were thrilled to see it take to the skies for the first time," Daniel Wiegand, co-founder and chief executive.
Some years ago, MessageToEagle.com reported flying cars are an incredible technology of the future. Today, it seems clear flying vehicles will become reality faster than many of us thought.
Written by Eddie Gonzales Jr. – MessageToEagle.com Staff Writer