Forgotten Cave Churches Of Cappadocia
|
Last Updated on
MessageToEagle.com – Goreme, located among the "fairy chimney" rock formations, is a town in Cappadocia, a historical region of Turkey. It is in the Nevsehir Province, Central Anatolia famous for its labyrinth of tunnels, largest and most complex underground city in the world.
After a volcanic eruption about 2000 years ago, lava formed soft rocks in the Cappadocia Region, in Turkey.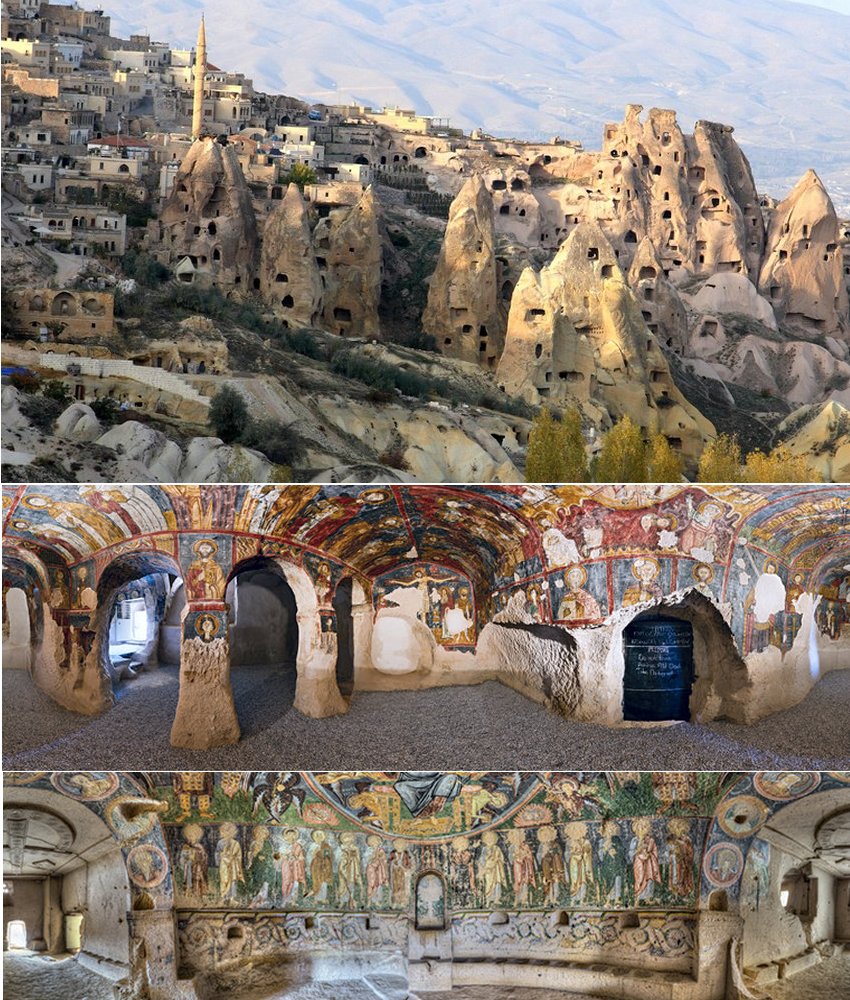 The softer rock was eroded away by wind and water, leaving the hard cap rock on top of pillars, forming the present-day fairy chimneys.
People of Goreme, at the heart of the Cappadocia Region, realized that these soft rocks could be easily carved out to form houses, churches and monasteries with many examples of Byzantine frescoes and even entire underground cities.
They helped to create the wonderful landscape of Goreme and Cappadocia.
There are as many as 600 churches made out of the soft rock that dot the Cappadocia landscape, but there may well be many more yet to be unearthed.
See also:
Ancient Cave Church Complex In Basarabi, Romania
Fascinating Geghard Monastery: Rock-Cut Secret Caves, Passages And Hundreds Of Monk Cells
Largest In Europe Underground Church Of Saint-Jean of Aubeterre Built By 12th Century Benedictine Monks
There are 30 rock-carved churches and chapels with fabulous frescoes from the 9th and 11th centuries.
The best churches are the ones at Goreme Village, but there are more with strong Egyptian influences with local, very interesting names such as Sandal, Snake and Apple.
MessageToEagle.com