Giant Underground Ocean Hidden In The Taklamakan Desert – Discovered
|
Last Updated on
MessageToEagle.com – Chinese scientists have accidentally discovered a huge hidden ocean underneath the Taklamakan Desert in northwest China.
The Taklamakan Desert and the Tarim basin – located in northwestern Xinjiang, China – is considered one of the driest places in the world.
The vast amount of salt water concealed underneath could equal 10 times the water found in all five of the Great Lakes in the US, researchers say.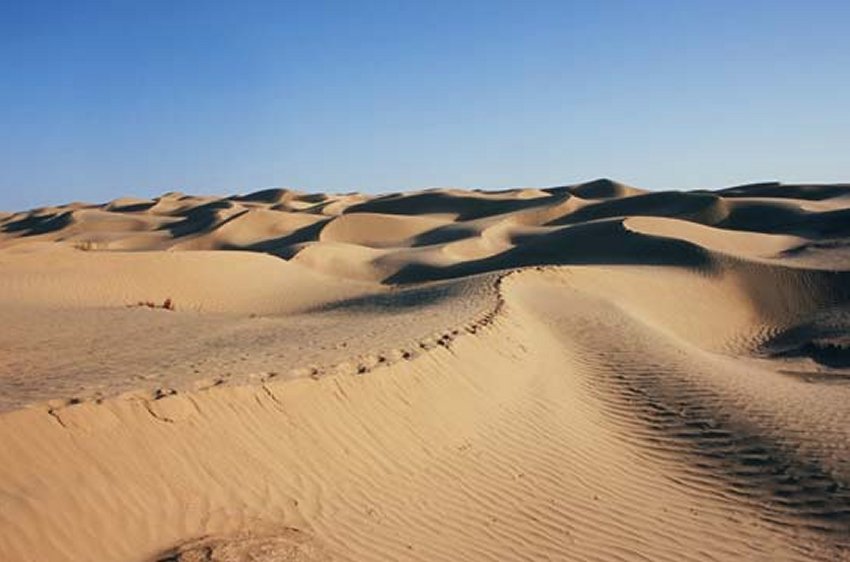 "This is a terrifying amount of water," said professor Li Yan, who led the study at the Chinese Academy of Sciences' Xinjiang Institute of Ecology and Geography in Urumqi, the Xinjiang capital.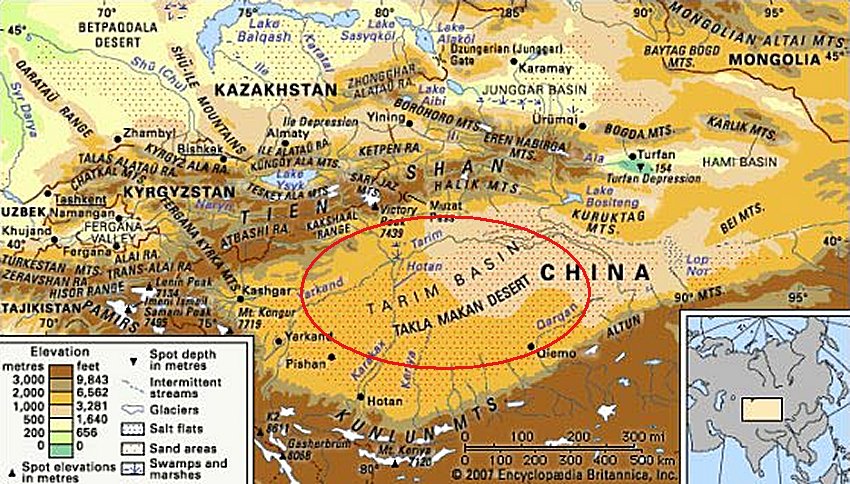 "Never before have people dared to imagine so much water under the sand. Our definition of desert may have to change," he told the South China Morning Post.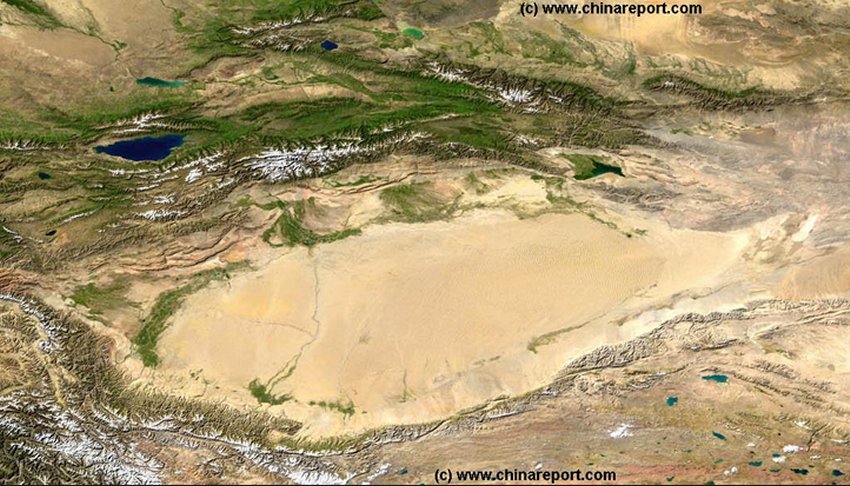 It has long been suspected there's a vast abundance of melt water from nearby, but the exact amount of it remained unknown.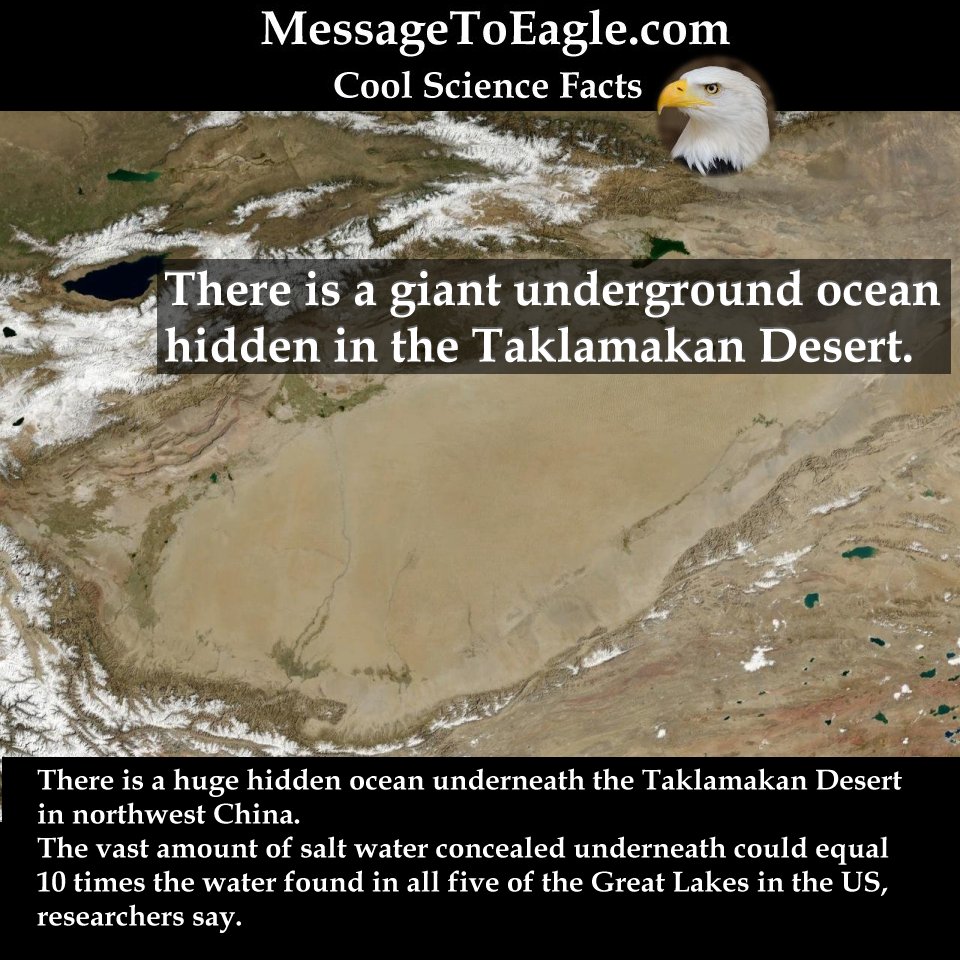 See also:
Secret Ancient World Buried Under The Vast Takla Makan Desert
World's Oldest Traces Of Cheese Found On 3,500-Year-Old Chinese Mummies Buried In Fearsome Taklamakan Desert
Prehistoric Megalake Beneath Sahara Desert Was As Large As Lake Michigan
Researchers made the discovery during studying certain places of desert known as "carbon sinks" that could explain systematic disappearance of carbon dioxide into the Taim basin.
© MessageToEagle.com