Last Updated on
Don Wood – MessageToEagle.com – Black rain is a sinister omen in Japan. It was seen after catastrophic atomic bomb attacks Hiroshima and Nagasaki, and now it has been detected again. First reports of black rain falling from the skies came on March 2.
Most of these reports have originated from the city of Hasuda, according to local news, however other affected areas in Saitama have included Ageo, Iwatsuki, and Kuki.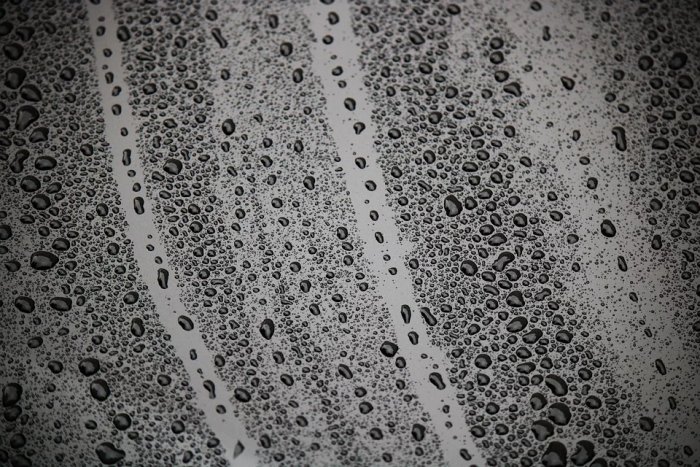 Currently, there is no official explanation of what is caused these dark drops. Scientists have measured radiation levels and nothing unusual was found, but the black rain is a source of concern to many people. It looks like oil, but it's something else, currently unknown.
"One of the cities affected, Hasuda, issued a statement on their official website that same day, claiming that after receiving complaints of black puddles in roads and on cars, they had measured radiation levels and found nothing out of the ordinary. However, they added that the cause of this dark rain is unclear and currently being investigated," Sora News 24 reports.
Many pictures of the black rain have been posted on social media in recent days and people find these dark drops frightening. Now wild conspiracies theories have emerged.
"There are claims the sludge is the fallout from mass incineration of coronavirus bodies in China, the aftermath of a nuclear test in North Korea or the result of fuel dumping from planes flying overhead," 7 News reports.
One person on Twitter even asked – "Are they secretly burning the bodies of coronavirus victims?"
As bad as the black rain may look there is no need to panic and spread conspiracy theories. The cause of the black rain is currently being investigated and the most plausible explanation appears to be a recent fire at a plastics factory in Noda, in the neighboring prefecture of Chiba, but this has not been confirmed either.
埼玉では黒い雨がふりました……。 pic.twitter.com/jWAO796DeY

— すっぺ (@hiro10or) March 2, 2020
If there is a kind of pollutant or mineral particles mixed into the rainwater, the color of the rain will be different.
Some years ago people in India witnessed red rain and it also caused panic, but in most cases, there is a natural explanation to such phenomena though one can understand people in Japan do feel this is unsettling.
Although this has not been confirmed as the cause, it has been speculated that a recent fire at a plastics factory in Noda – within the neighboring prefecture of Chiba – could have led to smoke mixing with the dye, creating the dark color.
Written by Don Wood – MessageToEagle.com Staff