PRIME: Needle-Free Safe, Fast And Easy A Jet-Injection Device Cause Only Little To No Pain
|
Last Updated on
MessageToEagle.com –  Because of the pain and anxiety associated with needles, some patients stop adhering to treatments such as multiple intravenous or subcutaneous injection.
Now there is a solution in form of a smart, needle-free injection device that could reduce the pain and anxiety associated with needle injections, shorten administration time, and improve patient adherence.
A jet-injection device delivers a rapid, high-pressure stream of medicine, as thin as a strand of hair, through the skin in adjustable dosages, causing little to no pain.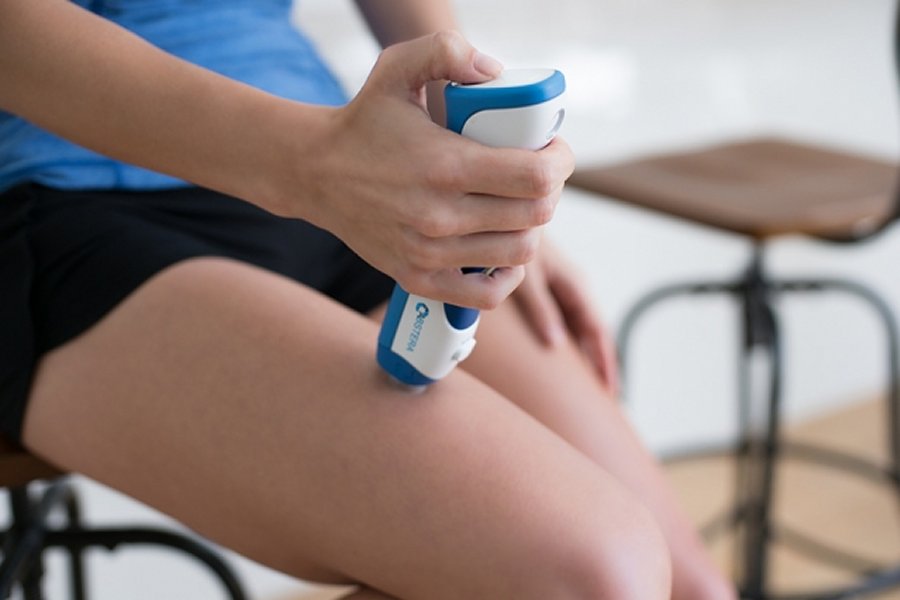 Developed on research by Ian Hunter, the George N. Hatsopoulos Professor in Thermodynamics at MIT, the device would be sold as a drug-device combination product to medical professionals and provided to patients with a prescription.
"It's an exciting opportunity to improve the lives of patients with Crohn's and ulcerative colitis," says CEO Patrick Anquetil PhD '04, who co-founded Portal with Hunter in 2012.
The device called PRIME can be widely used in a wide range of biologics — therapeutics made from biological components, such as proteins and living cells — that currently require needle injections. These include hormone treatments, insulin, vaccines, and other therapeutics for various chronic diseases.
PRIME is about the size of an electric razor. Drugs are loaded into a single-use, disposable vessel, which has a tiny nozzle at its tip.
Once the vessel is placed into the device, a powerful linear electromagnetic actuator pushes on a piston in the vessel, pressurizing the drug and ejecting a hair-thin jet at high pressure through the nozzle.
Exiting the nozzle at about 200 meters per second, the stream penetrates skin and tissue.
"If you do the math, the jet comes out at about Mach 0.7, so almost the cruising speed of an average commercial airliner," Anquetil says.
Other commercial jet-injection devices exist. But these offer no effective method for controlling the jet, "which causes patient discomfort and suboptimal injections" of certain therapeutics, Anquetil says.
The device automatically adjusts injection velocity up to 1,000 times in the half-second it takes to deliver a 1-milliliter dose.
MessageToEagle.com
Expand for references