Ancient Petroglyphs Of Cholpon-Ata And Mysterious Balbals Figures That Guard Grave Sites, Kyrgyzstan
|
MessageToEagle.com – Cholpon-Ata, which means "Venus father," is a resort town north of the world's second largest high altitude lake, Issyk-Kul Lake in Kyrgyzstan.
In the suburbs of the town Cholpon-Ata, there is a large open air museum, with thousands of images that cover 900 glacially-deposited rocks. These images are petroglyphs, which are up to 3000 years old.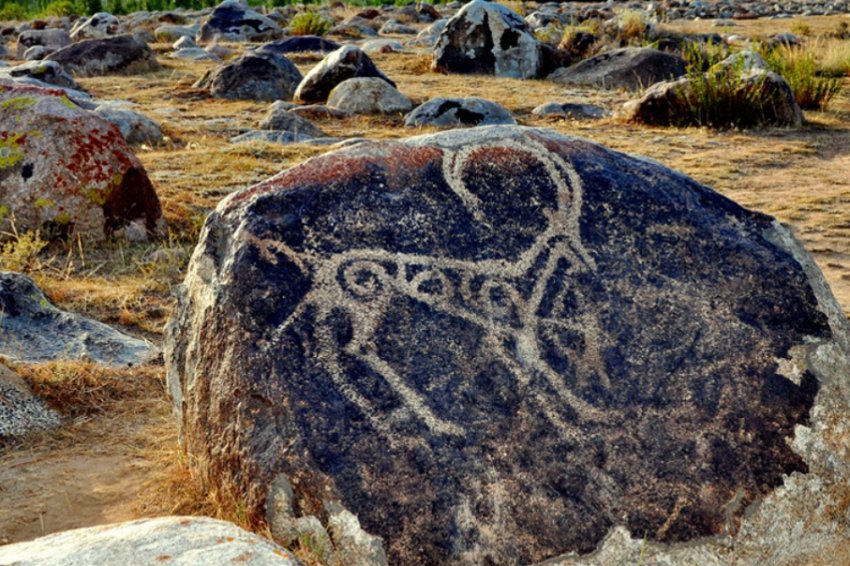 There are also ancient stone circles, the remains of a boundary stone wall, balbals and tombs dating from 2,000 BC to the 6th century AD.
According to the researAncient Petroglyphs Of Cholpon-Ata And Mysterious Balbals Figures That Guard Grave Sites, Kyrgyzstanchers, near the town of Cholpon-Ata, there is an ancient place where ancient nomads worshiped the heavenly bodies and performed religious rituals.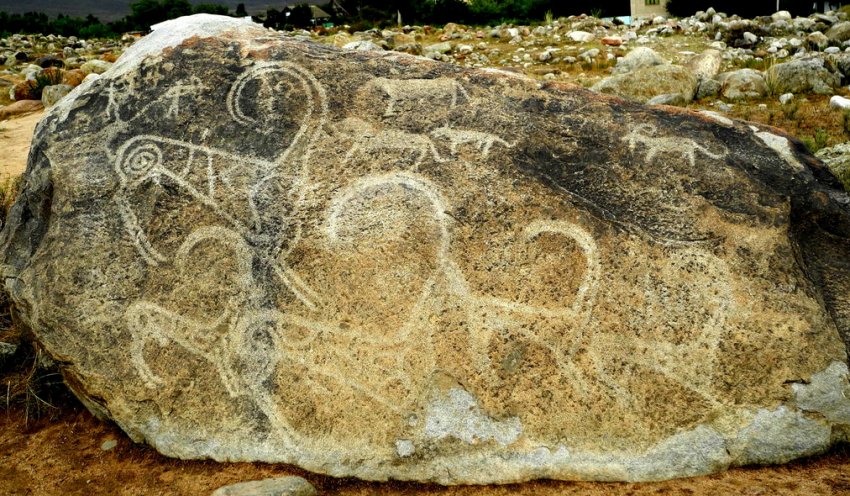 Especially early in the morning or late evening, all the drawings of Cholpon-Ata are clearly seen and one can feel the atmosphere of ancient times, times of worshippers.It is believed that the site was once a gigantic open-air temple, where ancient people worshipped heavenly bodies – especially the sun – and perhaps other gods.
The stones vary in size from about 30 cm to 3 meters .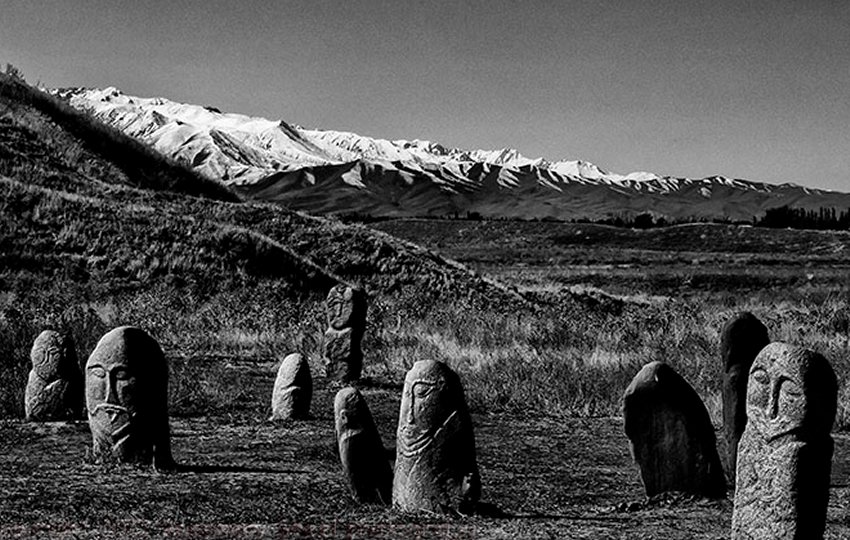 During long fourteen centuries, the figures have been damaged by the harsh weather, but their features and clothing are still discernible. The statues are about 3 feet tall but most probably another meter of stone anchors them in the sandy soil.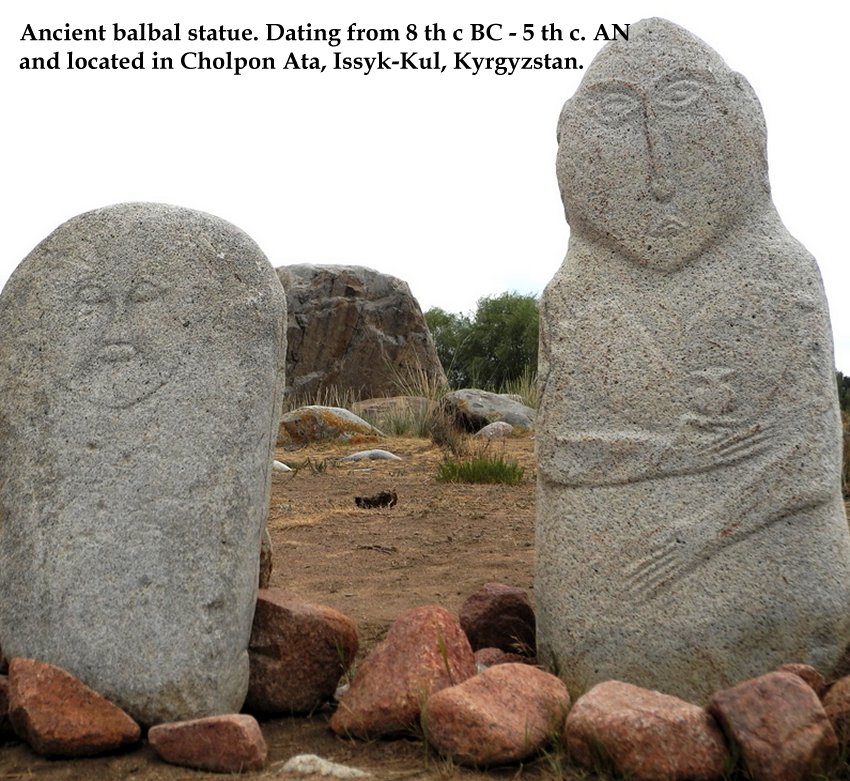 Most of the stones face southwest and southeast and it is thought that they are connected to sun worship.
It is thought that one of the purposes behind the stone circles was to serve as astronomical instruments.
MessageToEagle.com
Expand for references