Arizona's Enigmatic Beehive-Shaped Stone Coke Ovens
|
A. Sutherland – AncientPages.com – Along the prominent Gila River at Butte, Arizona, lies Cochran Ghost Town and there are five very well-preserved beehive-shaped ovens standing in a row.
The structures are referred to as the Coke Ovens. These baffling structures stand 32 feet tall and 72 feet around and are made from stone granite blocks held in place without mortar.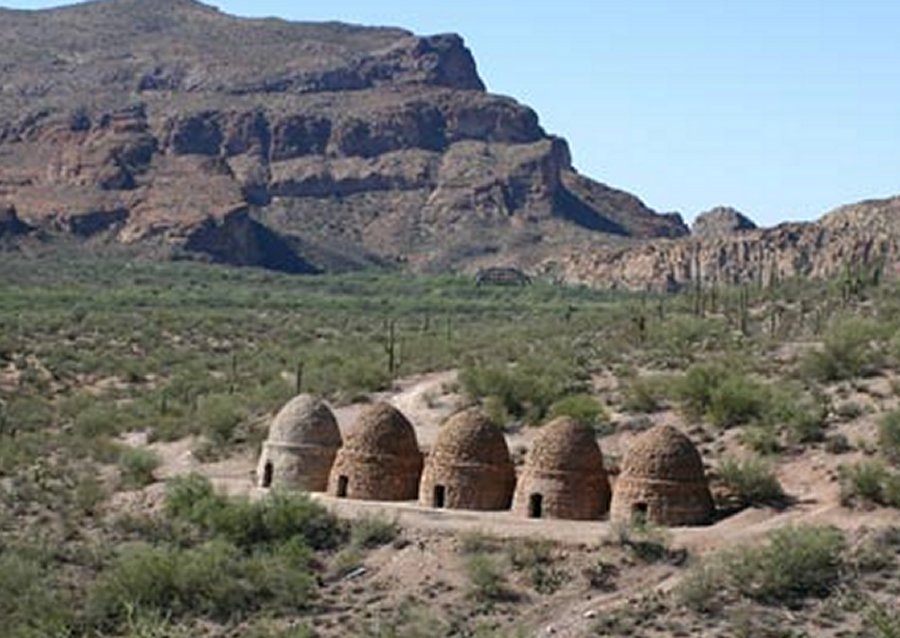 Image courtesy Tom McCurnin
Today all that remains in the ghost town of Cochran are the coke ovens across the river. Coke ovens are now fenced off. Others have suggested that early Spaniards were responsible for building them. The five ovens are located in a remote area and until today, it is unknown when precisely the Coke Ovens ceased operation.
Source: AncientPages.com – Read the rest of the article here