Beautiful Legend Of Maneki-neko – The Japanese Good Luck Charm Cat Raising A Paw
|
Ellen Lloyd – AncientPages.com – You may have seen the Maneki-neko on several occasions. Statues of the Maneki-neko are sold in various shops, but not everyone is familiar with the legend behind this beloved Japanese good luck charm cat that is raising a paw.
Cats have long been held in high regard in Japan, and these beautiful animals often play an essential role in Japanese folklore and mythological stories. Statues of cats can be seen almost anywhere in Japan, and there are cat statues in temples, parks, shops, private homes, and any place one can imagine.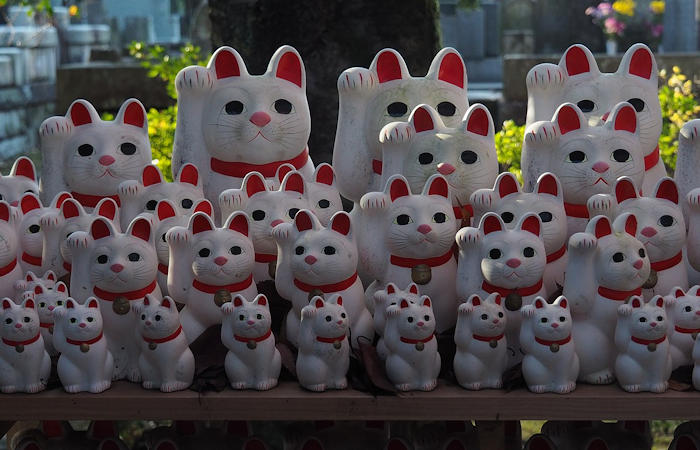 Statues of the Maneki-neko at the Gotokuji Temple. Credit: Laika ac – CC BY-SA 2.0
"In modern Japan, there are cat cafes, cat shrines, cat temples, a cat train station master, and a cat island. Cat day is celebrated on February 22 every year. Japan does cat worship better than any country on Earth.
Cats are said to have arrived in Japan about 1,000 years ago.  Traveling onboard ships carrying Buddhist scriptures that were sailing from China to Japan, cats entered the country and the heart of Japanese people.