Japan And The United States Form An Alliance To Study UFOs
|
Cynthia McKanzie – MessageToEagle.com – It's currently unknown how far this co-operation will go and what we can expect from it, but it can be a step in the right direction hopefully leading to disclosure.
During the September 8, 2020 press conference, the Japanese Ministry of Defense announced Japan will join forces with the United States to study UFOs.
Earlier this year, Japanese Defense Minister Taro Kono has announced his country should have a plan for possible UFO encounters. His statement came at a news conference on April 28 after the U.S. Defense Department declassified and released videos shot by Navy pilots pointing to the possibility that UFOs exist.
Kono has previously explained he does not believe in the existence of UFOs, but he wants his country to be prepared if there is a need to encounter an unknown extraterrestrial force.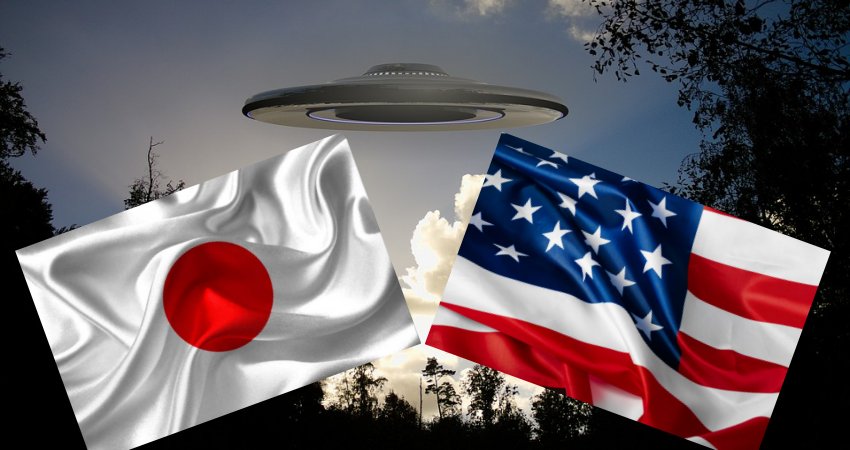 On this latest press conference, Kono confirmed that the topic was discussed during the August 29, 2020 meeting with US Defense Secretary Dr. Mark T. Esper in Andersen Air Force Base, Guam.
Kono was cautious and didn't want to go into detail, but he made it clear the two countries are working on the detail and he will soon present a policy on how armed forces will deal with Unidentified Flying Objects.
Question from reporter: Regarding UFOs, I would like to ask about your coping policy. When I heard about it in May, I thought that I would consider it, but how is the status of the examination? Also, what are your thoughts on the cooperation between Japan and the United States and the cooperation between Japan and the United States when you find an unidentified flying object?
Answer from Japanese Defense Minister Taro Kono: We will soon be dealing with the policy. Japan and the United States were talked about during the recent meeting with Secretary Esper in Guam. We must refrain from giving details, but we will continue to work closely together.
Question from reporter: Does that mean that you have been collaborating on UFOs in the future?
Answer from Japanese Defense Minister Taro Kono: I would like to refrain from giving a brief explanation of the details.
Over the year there have been several strange sightings of Unidentified Flying Objects reported by Japanese pilots.
One of the most famous and baffling encounters took place on November 16, 1986, when the crew of a Japanese jumbo freighter aircraft reported an unidentified flying object had been detected on radar.
We discussed this case in our article – Japan Air Lines Flight 1628 Encountered Giant UFO Over Alaska In 1986
The existence of UFOs has become a subject more scientists, politicians and governments are eager to investigate.
Former Senator Harry Reid has previously said he believes in the existence of UFOs and extraterrestrial life and he urges politicians to take takes these subjects seriously.
The Pentagon has already launched a UFO Task Force, and it will be interesting to see how the co-operation between Japan and the USA will progress and if more countries will join the alliance and share their data that can shed more light on the UFO phenomenon.
Written by Cynthia McKanzie – MessageToEagle.com Staff Writer