Mysterious Prehistoric Statues In Bada Valley, Indonesia
|
MessageToEagle.com – There are hundreds of prehistoric megaliths and several impressive ancient stone statues located in the Bada Valley, central Sulawesi just south of the Lore Lindu National Park, Indonesia.
Some are further afield than others, but all are varied in shape and size, which is interesting considering they are all in the same valley.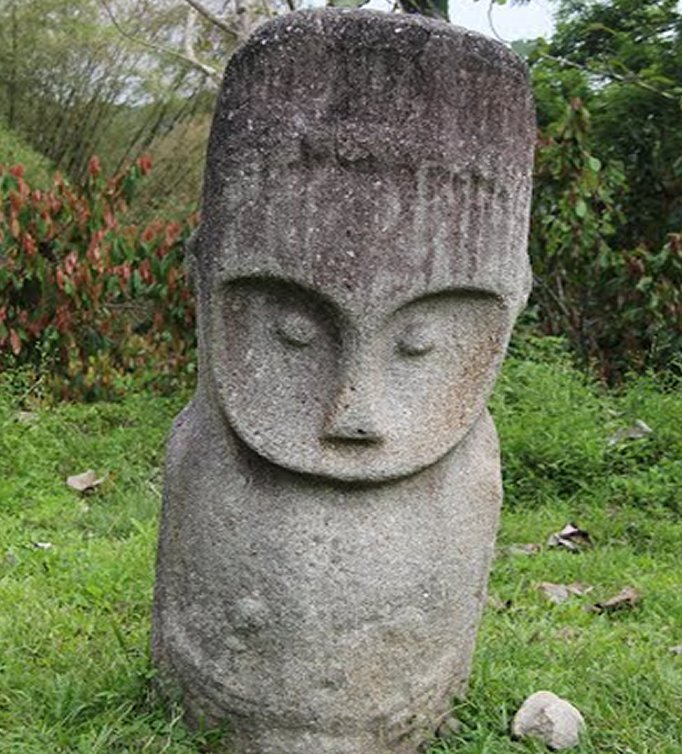 Located in a distant, isolated village that only a small number of Indonesians have heard about, mysterious statues have no inscriptions to explain what or who they actually symbolize, who their builders were or why they were built.
The tallest and best known carved standing stone statue in the valley is a statue known as 'Palindo' which translates as 'The Entertainer' and measures over 4 meters.
There are 13 other finely carved statues in the Bada Valley, with others in the nearby Besoa and Napu valleys inside the Lore Lidu National Park.
See also:
Mystery Of Gigantic Lion Sculptures Dated To The Hittite Era
Pacific God A'a: Fascinating Polynesian Sculpture
Striking Ancient "Stone Idols": The Forgotten Polovtsian Statues Of Eastern Europe
Dating is uncertain, the bizarre statues have been variously claimed to be between 5000 and 1000 years old.
Archaeologists claim they haven't found enough clues to explain their history yet, because at the time of their discovery, local people scraped the statues out of thick moss and dirt in order to clean them.
Other sources say, farmers grow rice around them and simply ignore them all, probably unaware of their historical value and mysteries behind them.
MessageToEagle.com