Norse Shamanism: A Völva And Her Prophecies Were Feared Among Norse Gods And Vikings
|
Ellen Lloyd – AncientPages.com – The Völva was a very powerful female shaman and seer in Norse mythology.
She held a significant place in the ancient Viking society and her powers were considered so strong that not only Vikings feared her prophecies, but even Odin, the greatest of all Norse gods consulted her to learn what the future had in store for the gods.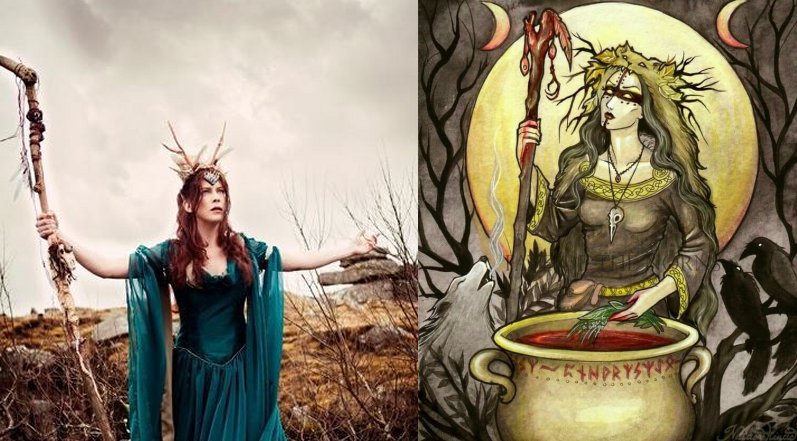 Left: Völva – Artist unknown. Right: Gulveig – Image credit: Natasa Ilincic
In Völuspa, Odin offered the völva his necklace and rings as payment for telling him the future. She foretold the creation of the world, the first gods, first people, and Ragnarök – the end of the world.
What Is Norse Shamanism?
The Völva was considered a Seiðr (sometimes anglicized as seidhr, seidh, seidr, seithr, seith, or seid) is an Old Norse term for a type of sorcery which was practiced in Norse society during the Late Scandinavian Iron Age. The Norns, who were shapers of destiny and recorded days in a person's life, according to Norse mythology were the foremost masters of seidr.
A Seiðr could not only foretell the future, but also raise storms, journey or battle in animal form, send a nightmare to kill someone by suffocation in his sleep, and cast love spells.
Source: AncientPages.com – Read rest of the article here