Sverd I Fjell – Swords In Rock: Battle Of Hafrsfjord Won By Harald Fairhair – First King Of Norway
|
A. Sutherland – MessageToEagle.com – Located just outside of Stavanger, Norway you can find the impressive Sverd I Fjell (Swords in Rock) monument.
The three swords are more than just a tourist attraction. The monument is of great historical importance. The monument was made by Friz Røed (1928-2002) and unveiled by King Olav in 1983.
It commemorates the Battle of Hafrsfjord in 872. It was at this place that Harald Fairhair (Norwegian: Harald Hårfagre) fought a battle that united Norway into one kingdom in 872 AD.
King Harald Fairhair – First King Of Norway
Harald Fairhair reigned from c. 872 to 930 and is today recognized as the first King of Norway.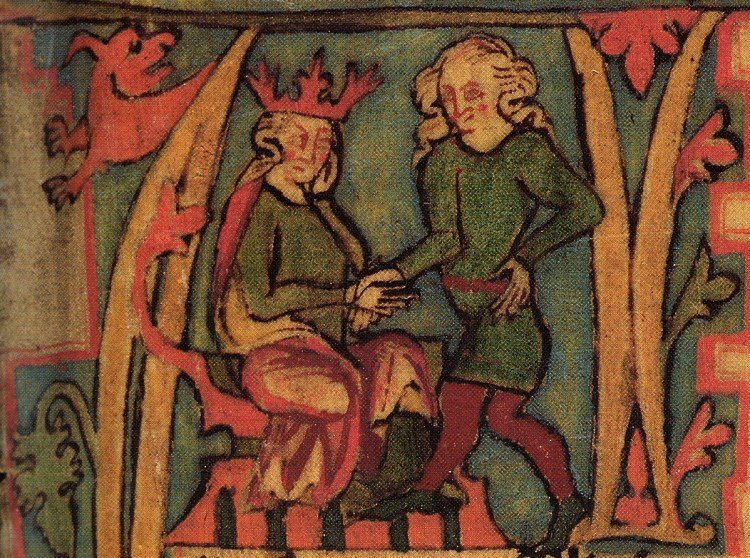 Little is known about King Harald Fairhair. His life is described in several of the Kings' sagas, but they were written around three centuries after his lifetime. The lack of existing sources makes it very difficult to re-construct his life. The accounts of Harald and his life differ on many points, and some of the content may be uncertain but it is clear that in the 12th and 13th centuries Harald was regarded as having unified Norway into one kingdom.
The Battle of Hafrsfjord is described in the Saga of Harald Fairhair in Snorri's Heimskringla. King Harald Fairhair defeated several kings and the battle is considered decisive in the unification of Western Norway.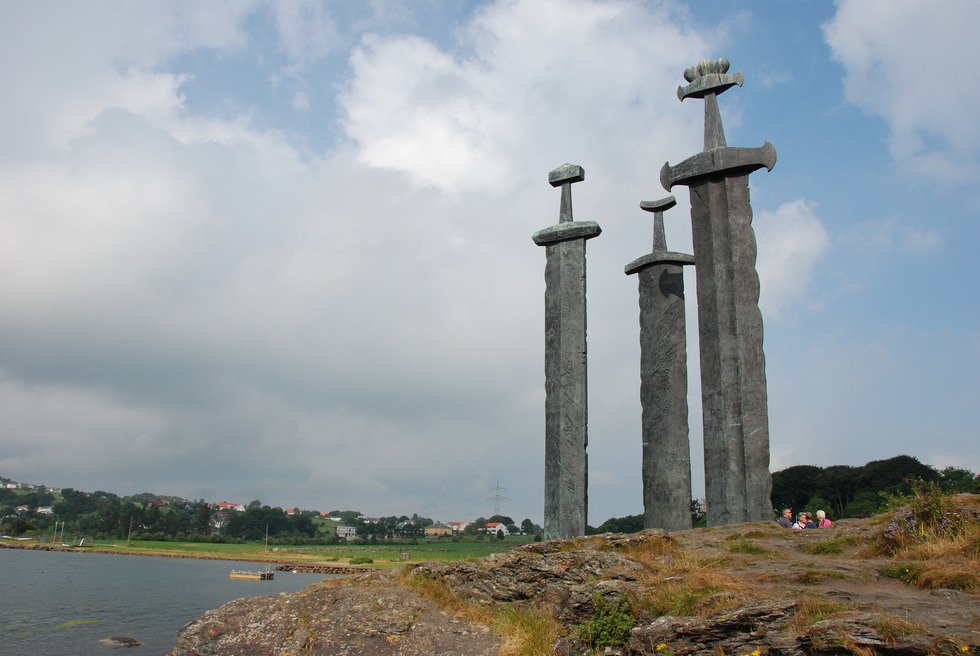 According to Snorri's saga, King Harald controlled large parts of Norway's southeast portion before the battle. Other sources claim that the eastern portion of Norway was under the Danish king.
The Battle of Hafrsfjord marks the final crushing of opposition from Norway's southwestern portion. This made it possible for King Harald to subdue the country and collect taxes from a large part of it. Many of the defeated who would not submit to Harald's rule emigrated to Iceland.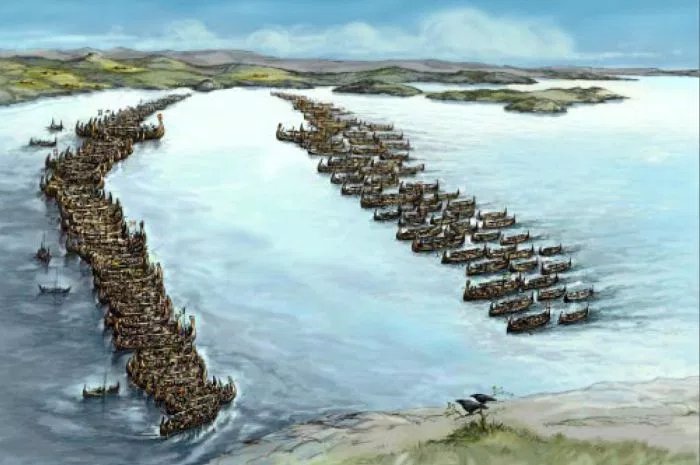 Winning the Battle of Hafrsfjord resulted in King Harald I of Norway's declaration to become the sole ruler of Norway. This battle may well have been the largest in Norway up to that time and for a good while after.
The King's sons, Eric Bloodaxe and Haakon the Good, succeeded Harald to become kings after his death.
When we look at the three swords in rock, we should not forget that they also represent peace, unity and freedom.
Written by – A. Sutherland  – MessageToEagle.com Senior Staff Writer
Copyright © MessageToeagle.com All rights reserved. This material may not be published, broadcast, rewritten or redistributed in whole or part without the express written permission of MessageToeagle.com