Chennakeshava Temple In Belur Is Richly Decorated With Scenes From Ramayana Mahabharata And Puranas
|
A. Sutherland  – AncientPages.com – This beautiful temple can be found in Belur, situated on river Yagachi, 38 km from Hassan district of Karnataka state, India. Once in the past, Belur was the capital of the Hoysala Empire.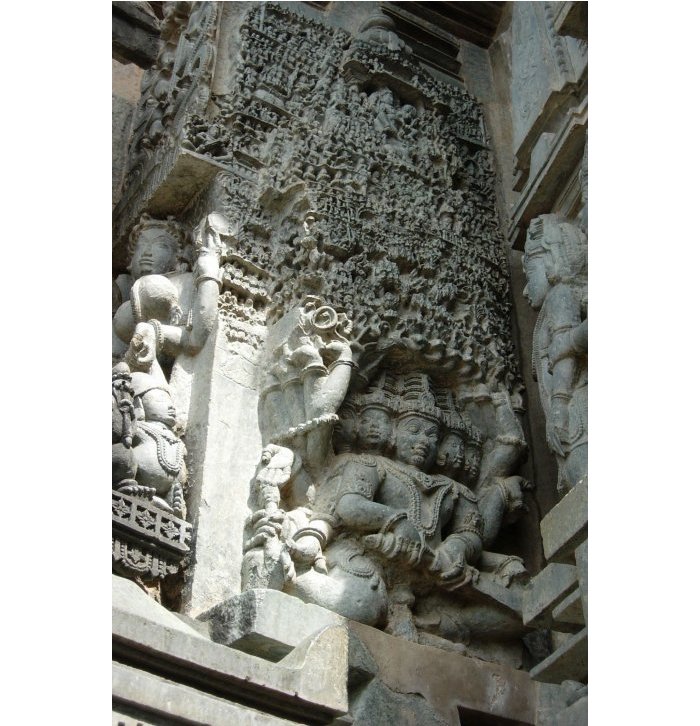 Relief depicting demon king Ravana balancing the world in Chennakesava Temple Belur. Credit: CC BY-SA 3.0 CC BY-SA 3.0
The Hoysala artistry is famous for their skilled artists, noted for their sculptural details; the artwork seems to be alive with all fascinating themes from the Hindu epics and deities and motifs, like Yali kirtimukha (gargoyles), miniature decorative towers on pilaster, Makara (aquatic monster), birds, animals such as lions, elephants, and horses.