Extreme Super-Organisms Thriving In The Robust Environments Of Our Planet
|
MessageToEagle.com – Extreme organisms, or one can say, super-organisms are able to live in the extreme.
They are super-organisms because they can quickly adapt to the new environment and live on a very limited range of conditions.
Super-organisms have dominated Earth history and have been here for over 3.5 million years. Their life is robust and they can thrive in a wide range of thermal, chemical and other for us almost unbelievable conditions.
Some of the extreme environments on Earth resemble conditions found on Mars.
However, temperatures on Mars are colder, averaging around -60° C and Neptune's moon Triton is the coldest place with a surface temperature of -235°C (-390°F).
There may be organisms which can cope with such extreme conditions as well.
To know where and how to search for evidence of life outside Earth, it's important to understand where life is found on our own place of living.
Most living organisms on Earth are restricted to habitats with a narrow range of conditions, such as moderate temperatures and plentiful sunlight. However, there are realms of microbial life extending to the extremes of temperature, salinity and acidity of certain places on Earth.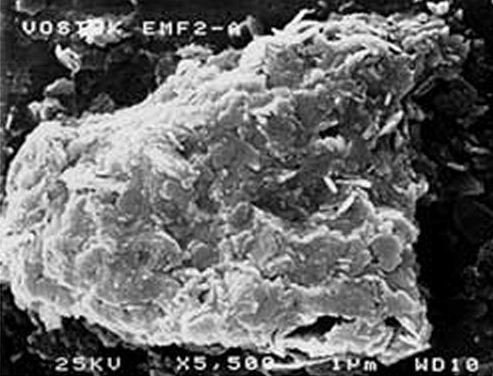 Bacteria, Vostok, Antarctica. Photo Credits: John Priscu, Montana State University
Certain places on Earth, like diverse caves and hot springs, are considered to be extreme habitats because they lie outside the range of conditions in which most organisms live.
The coldest temperature ever recorded on Earth was -89.2 degrees C (-128.6 degrees F) at Vostok, Antarctica.
This is even colder than the temperature at which dry ice (frozen carbon dioxide) forms, but in ice core at a depth of 3,603 meters, from the Vostok ice sheet, bacteria appears as tiny rod-like features.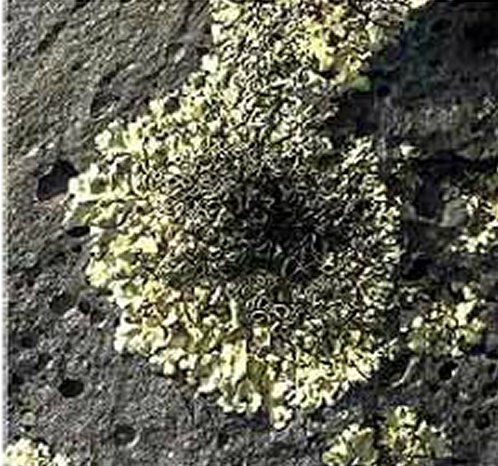 In the intense summer heat, temperatures at ground level in the Mojave Desert can be over 150 degrees F without a single drop of rain falling.
Lichens – (a fungus and an algae living together as one organism (symbiosis) – can survive there.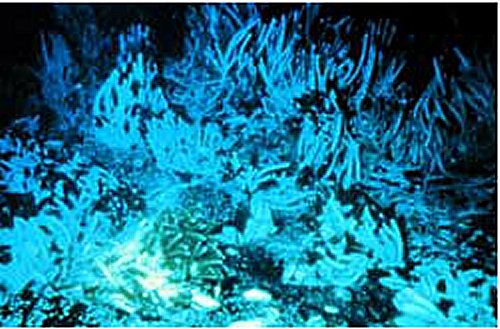 Thermophilic, or heat-loving bacteria live in and around the hydrothermal vents, providing a food source for other exotic creatures like tubeworms. Driven by volcanic processes, the temperature of the water from the vents can reach 340 degrees C.
Underwater, at a depth of over one mile beneath the surface, super-organisms must cope with extreme pressure and no sunlight!
Light was once thought to be necessary as an energy source for living things.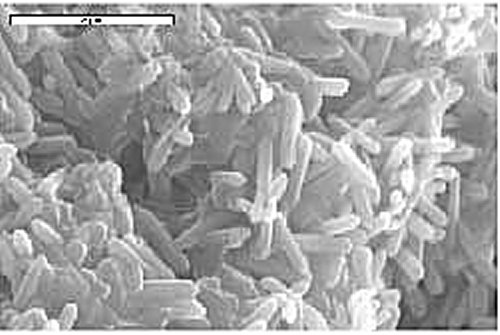 Not all need it! Organisms that get their energy from nasty-smelling sulfur compounds have been discovered in dark caves. Masses of rod-shaped bacteria (image below) known as snottites or "snotties" have bee found thriving in some caves.
This super-organism consume sulfur compounds and produce droplets of toxic sulfuric acid (similar to battery acid) as waste!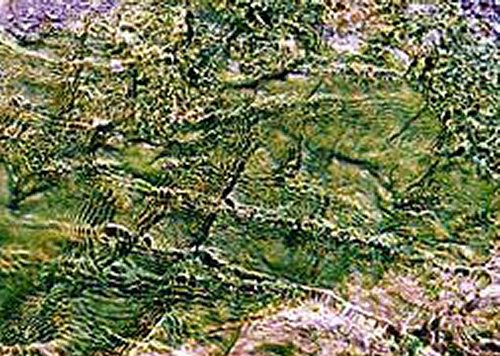 Hot springs like Punch Bowl Spring in Yellowstone National Park, contain extremely hot water, sometimes reaching over 200 degrees C.
Unique bacteria, called thermophiles, live and thrive in this superheated water. The bacteria (image below) is visible as bright patches of color in the water.
Different pigments within the bacteria yield a spectrum of colors ranging from orange to yellow and green.
MessageToEagle.com