Germany Launches Smartphone App To Trace Coronavirus Infections – More Countries May Follow
|
Cynthia McKanzie – MessageToEagle.com – Digital surveillance is not popular among the majority of the population, but Germany hopes the country can develop a Smartphone App to trace Coronavirus infections without invading people's privacy.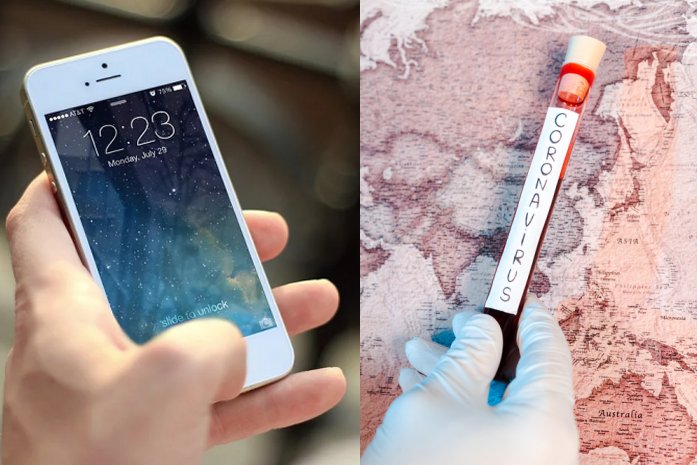 The Smartphone app "would resemble Singapore's TraceTogether app, which records the recent history of such contacts on a device. Should the smartphone's owner test positive for COVID-19, the respiratory illness the coronavirus can cause, that data could be downloaded so that contact-tracing teams can quickly get in touch with others at risk, " Reuters report.
"We are confident we can release the solution in the next few weeks," said the Fraunhofer Institute for Telecoms, Heinrich Hertz Institute (HHI).
See also:
An Experimental Peptide May Block Coronaviruses' Ability To Enter Human Cells
How Long Will Covid-19 Last? Some Answers From An Expert In Infectious Disease Transmission Dynamics
Some Treated For Mild Covid-19 Still Have Coronavirus After Symptoms Disappear – Scientists Say
Greater Social Distancing Could Curb The Coronavirus In 13 Weeks – Scientists Say
The HHI, one of Germany's institutes for applied research, said it was working with others across Europe to develop an app that would enable the proximity and duration of contact between people to be saved for two weeks on cell phones anonymously and without the use of location data.
"The prerequisite for such an application is full compliance with German data protection laws and usage on a voluntary basis," the HHI said in response to a Reuters inquiry.
Eight countries have taken part in the project that will, on Wednesday, release the code for an app that analyzes Bluetooth signals between mobile phones to detect users who are close enough to infect each other, members of the group of about 130 academics, activists and technologists told POLITICO.
That data will be temporarily stored on the phones. If users later test positive for the virus, the app alerts anyone who has been around them in preceding days.
Unlike more invasive surveillance technology being used to track infections in parts of the world with lower standards of data privacy, the new European software embeds safeguards to encrypt data and anonymize personal information, according to some of the organizations involved, which include the Fraunhofer Heinrich Hertz Institute in Berlin and the Ecole Polytechnique Fédérale in Lausanne.
This makes it safe from abuse by third parties, including governments, and ensures data protection standards won't suffer irreparable damage as Europe tackles the pandemic.
According to BBC, Moscow is also "launching an app to track the movements of people in the capital diagnosed with coronavirus, who have been ordered to stay at home.
The city's IT chief said the service would become operational on Thursday."
Written by Cynthia McKanzie – MessageToEagle.com Staff Writer