Will Archaeologists Uncover The Secrets Of A Rare Viking Ship Grave In Norway Before It's Destroyed?
|
Jan Bartek – MessageToEagle.com – It's a race against time and there isn't much time left to uncover the secrets of a rare Norwegian Viking ship burial before it's destroyed.
Many questions must be answered, and artifacts must be saved. Who is buried here? Under which ritual? What is left of the burial offerings, and what can they tell us about the society that lived here?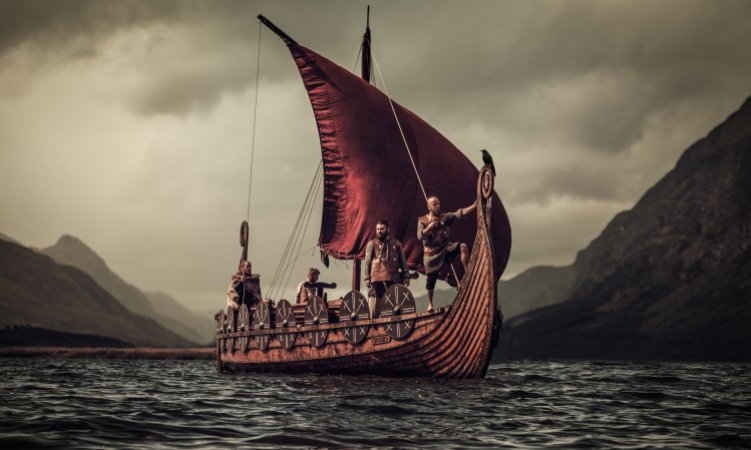 Credit: Nejron Photo – Adobe Stock
Viking funeral traditions involved burning ships and complex ancient rituals. A ship burial was reserved for great Viking warriors. There are not many Viking ship burials and learning more about the ship-shaped anomaly near other Viking burial mounds in the Borre Park in Vestfold county, southeast of Oslo can give us more clues about Vikings.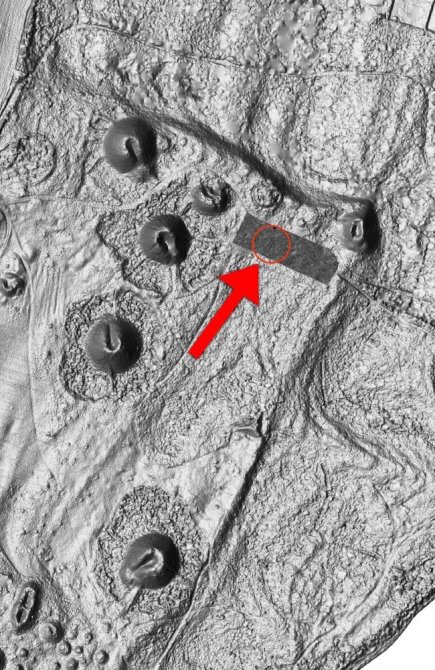 Archaeologists say the area where this ship has been discovered is a region of Norway rich with Viking treasures. Picture: Vestfold Fylkeskommune / NTB scanpix / AFP Source:AFP
Borre Park is the largest burial mound site in Northern Europe and it's of special interest to those who are eager to learn more about Vikings due to the many burials unearthed in the area.  It was here scientists using ground-penetrating radar (GPR), discovered an unusual ship-shaped anomaly that gave them a reason to think this is a rare Viking burial.
Archaeologists are now rushing to solve at least some of the mystery before the structure is entirely ravaged by microscopic fungi.
So far, only parts of the keel have been dug out in reasonable condition.
Analyses of the pieces have determined that the ship was probably raised on land around the ninth century, placed in a pit, and buried under a mound of earth as a final resting place.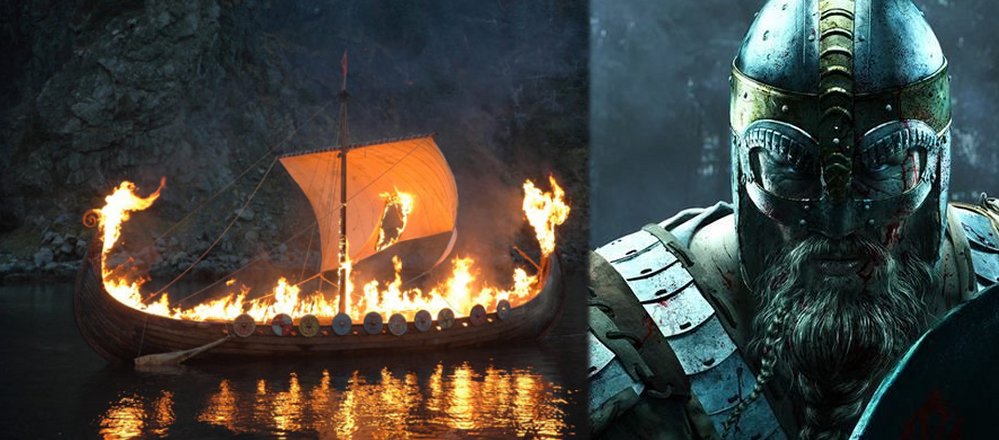 Fire played a central role in spectacular burial rituals practiced by the Vikings.
But who was buried there? Was it a Viking king, a queen or perhaps a Viking nobleman, known as a jarl?
Scientists could determine the identity of the deceased person if they find and examine bones or objects such as weapons, jewels, vessels, and tools that were placed as burial gifts to accompany the deceased on his or her journey to the afterlife.
Vikings of ancient times were truly motivated to fight in battles. Odin's Valhalla was a reward for the hardest struggles, wounds, and finally death.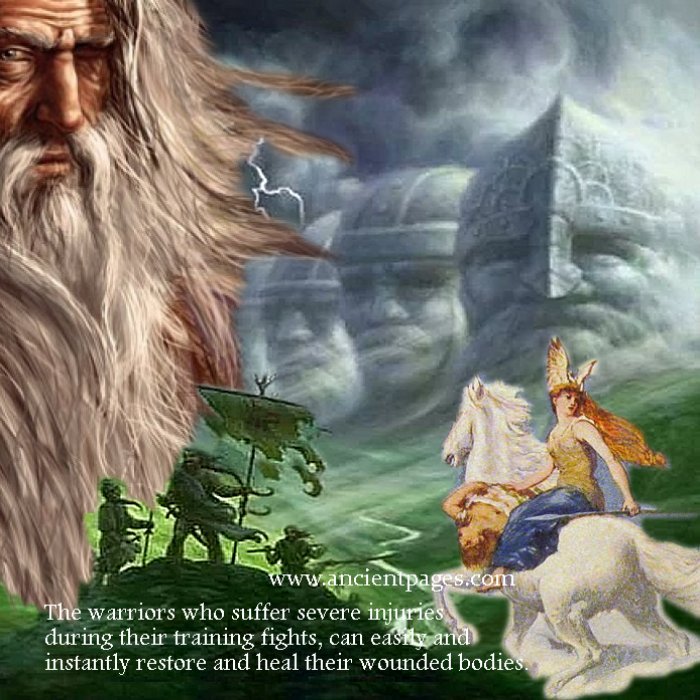 Each of these brave warriors walked without hesitation in the bloodiest battle. Vikings' worst nightmare was to die of old age. Only courageous warriors who died in battle were allowed to enter Valhalla where the mighty God Odin was awaiting their arrival.
Valhalla was the Viking warriors' dream destination.
Who was the man or woman buried in this Viking ship hoping to go to Valhalla?
Archaeologists understand there are several reasons why they may not find many precious Viking artifacts.
At the end of the 19th century, the burial mound was razed to make space for farmland, entirely destroying the upper part of the hull and damaging what is believed to have been the funeral chamber.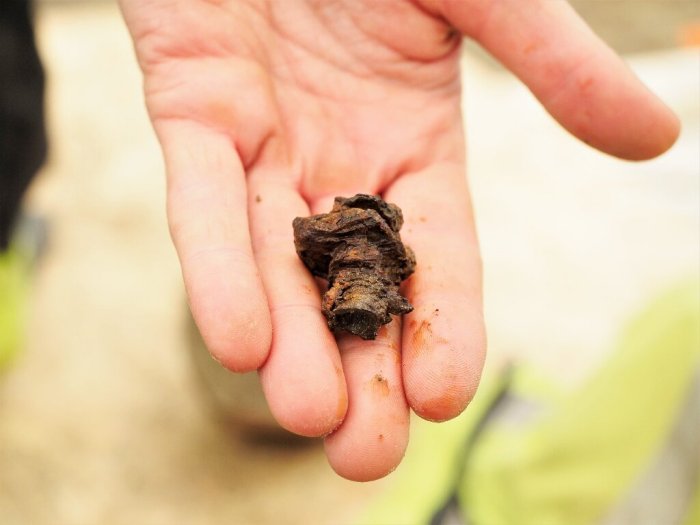 So far, archaeologists have found lots of iron rivets used for the boat's assembly. Credit: Associated Press
A nightmare possibility from an archaeological perspective is that the grave may have been plundered long ago. So far scientists have only discovered lots of iron rivets used for the boat's assembly, most heavily corroded over time, as well as a few bones.
However, the bones are too big to belong to a human. These are animal bones.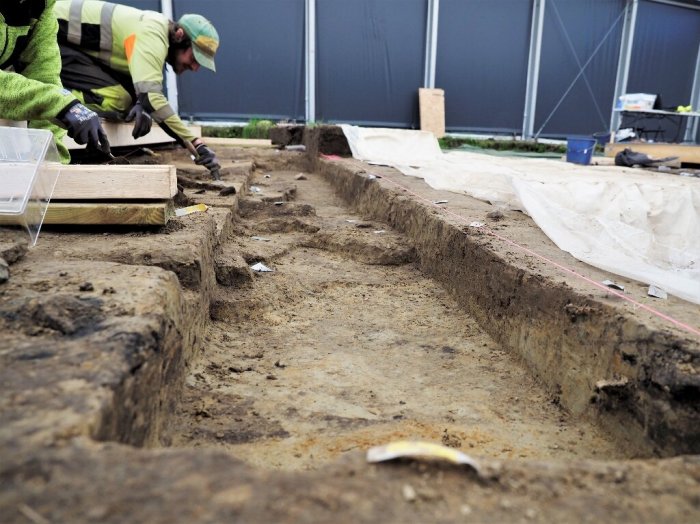 Archaeologists must work fast before the ship is entirely ravaged by microscopic fungi. Credit: Associated Press
However, Camilla Cecilie Wenn of the University of Oslo's Museum of Cultural History who is in charge of the dig is not discouraged by the obstacles she and her team are facing.
See also:
Long Serpent: Most Famous Viking Longship Of King Olav Tryggvason Of Norway And Its Fate
Oseberg Ship: Astonishingly Well-Preserved Viking Burial Ship
Mystery Of The Brave Viking Chief Buried On The Gokstad Ship
Viking Longships: Fearless Dragonships Daring The Oceans And Seas
"We have very few burial ships. I'm incredibly lucky, few archaeologists get such an opportunity in their career," Wenn told AP.
Her colleague Jan Berge doesn't believe they will discover something extraordinary.
Make an exceptional find? I doubt it," Berge said. "The most precious items have probably already been taken. And anything made of iron or organic material has eroded over time or completely disappeared."
"I'm not here for a treasure hunt," he says. "What interests me is finding out what happened here, how the funeral was carried out, how to interpret the actions of the time."
Written by Jan Bartek – MessageToEagle.com – AncientPages.com Staff Writer