A Unique Native American Map Everyone Should See
|
Ellen Lloyd – AncientPages.com – There are currently 574 federally recognized Native American tribes living scattered in different states of the United States.
Before the arrival of the Europeans, the number of tribes was much larger. Coming into contact with the Europeans had fatal consequences for Native Americans.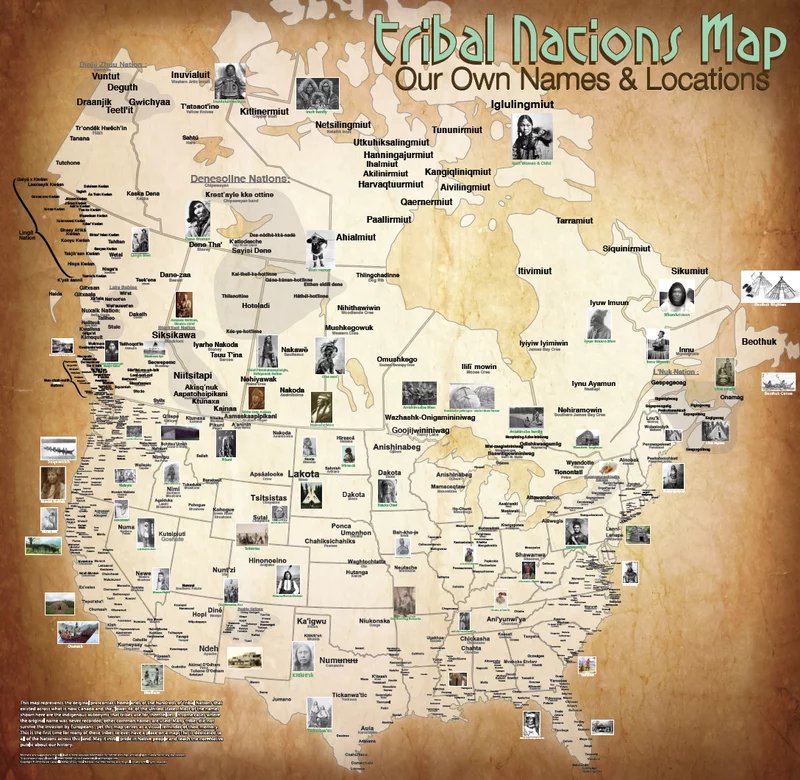 This unique map displays all Native American tribes. Credit: Aaron Carapella – Tribal Nations Maps
Native Americans have always lived closed to nature that played an essential role in the traditions and religious beliefs.