Ancient Secrets Of The Ukrainian Stonehenge That Is Older Than The Giza Pyramids Of Egypt
|
Jan Bartek – AncientPages.com – This massive ancient structure, nicknamed the Ukrainian Stonehenge, has many secrets to tell.
According to researchers, this kurgan (burial mound, sacred hill) located near the village of Novooleksandrivka, Dnipropetrovsk Oblast in Ukraine, is more than 5,300-5,500 years old, dating back to the Bronze Age. It is amazing because it means the Ukrainian Stonehenge is older than the Giza pyramids of Egypt.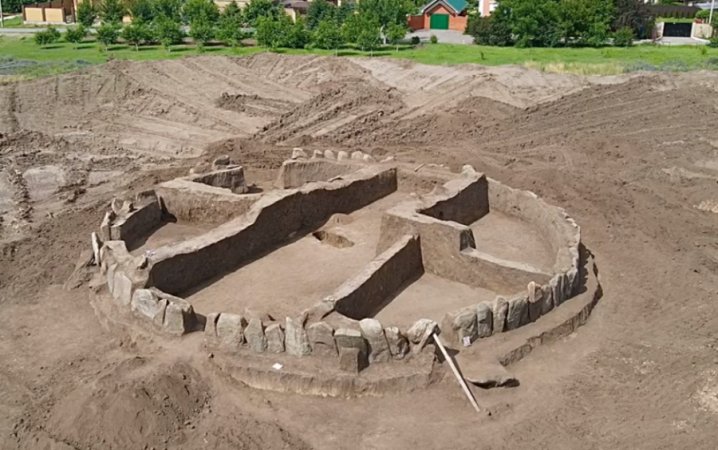 What can the Ukrainian Stonehenge tell us about ancient tribes and Indo-European languages? Credit: Public Domain
Kurgans in Ukraine are in danger of being destroyed. This is a serious problem archaeologists face when excavating these ancient burials that are often filled with historical treasures offering a unique glimpse into the past.