'Beehive' Adobe Houses Of Harran, Upper Mesopotamia
|
MessageToEagle.com – Harran, south west Anatolia, Turkey, was a major ancient city in Upper Mesopotamia famous for a temple of the Moon god Sin and the defeat of the Roman general Crassus in 53 BC ("battle of Carrhae").
Today, Harran is famous for its traditional 'beehive' adobe buildings, constructed entirely without wood. This design makes them cool inside, which is especially important in this part of the world.
The ancient design of Harran's houses is still used and has not been changed for at least 3 years.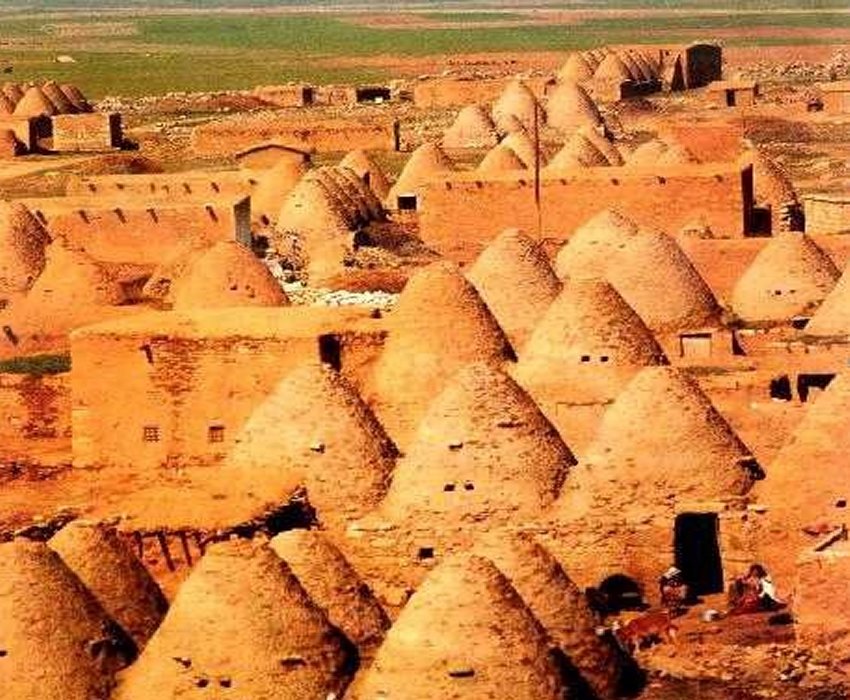 Also the ancient ruins of the city walls and fortifications are still in place. From the third millennium BC until medieval times, Harran (in Roman, Carrhae), is mentioned as an important trade center and the city of strategic importance, situated on the road from the Mediterranean Sea to the heart of Assyria.
The ancient town is mentioned in the Bible as one of the towns visited by Abraham who stayed there while on his voyage from Ur to the promised land.
See also:
Mystery Of Ancient Beehive Tombs Around The World
Arizona's Enigmatic Beehive-Shaped Stone Coke Ovens
'Nuraghi' – Thousands Of Beehive-Like Towers Are Sardinia's Greatest Mystery
Harran is also mentioned as provincial capital in the Assyrian empire (until the late seventh century BC) and sanctuary of the moon god Sin, well into the third century CE. Several other gods were worshiped in Harran too, such as the Syrian goddess Atargatis, god Sin's consort Ningal, and the Arabian goddess Allat ("Mrs. God").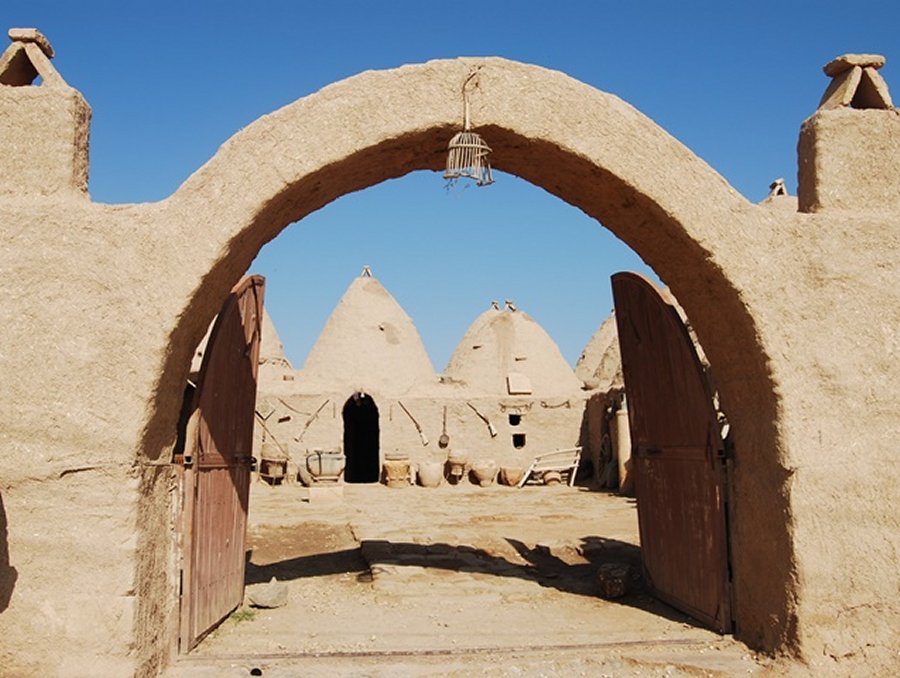 The sanctuary of Ehulhul in Harran was later restored by Assyrian rulers like of Salmaneser (858-824 BC) and Ashurbanipal (668-631 BC).
Wood is rare in the region because of the dry climate of the region. People built their houses with the materials they could find easily, like adobe, brick and a little bit of stone.
Another characteristic of the Harran conical house is that it can be built very quickly.
The nomadic life style and the climatic conditions had forced people to adopt a building form which can be built easily like a tent but which resists heat and cold.
MessageToEagle.com