Dracula: Cruel, Ruthless And Bloodthirsty Ruler But Not A Vampire
|
MessageToEagle.com – Dracula did in fact exist. However, he was not a bloodthirsty vampire but a Prince in Wallachia, a part in present-day southern Romania.
His real name was Vlad III, but he was often called Dracula. Romania is full of ancient tales of the supernatural and legends of the unexplained and these stories have long influenced our imagination.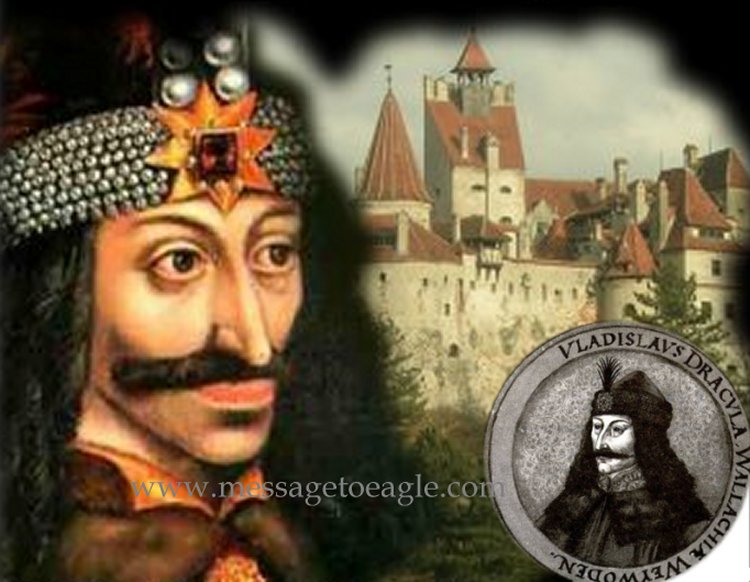 It is very likely that the Irish author Bram Stoker borrowed Vlad's name for his Transylvanian count in the book "Dracula" from 1897. We have to remember that 'Dracula' is literally translated in Gaelic as Drac Ullah, which means 'bad blood'.
Vlad lived between 1431 and 1476 and is regarded a national hero in his home country. He was considered a brutal and yet fair ruler.
During the 15th century there was a struggle to obtain control of Wallachia, a region of the Balkans (Romania) which lay directly between the two powerful forces of Hungary and the Ottoman Empire. The power of the Ottomans seemed unstoppable.
Vlad used severe methods to restore order in a lawless state. He also had the courage to drive the occupation force, the Ottomans out of the country. But Vlad had a dark side… too.
He was delighted in torture and executions.
He was famous for slowly driving a pole through the body of his enemies while they were still alive. Vlad was a very cruel man and his "methods" were brutal. Impalement was and is one of the most gruesome ways of dying.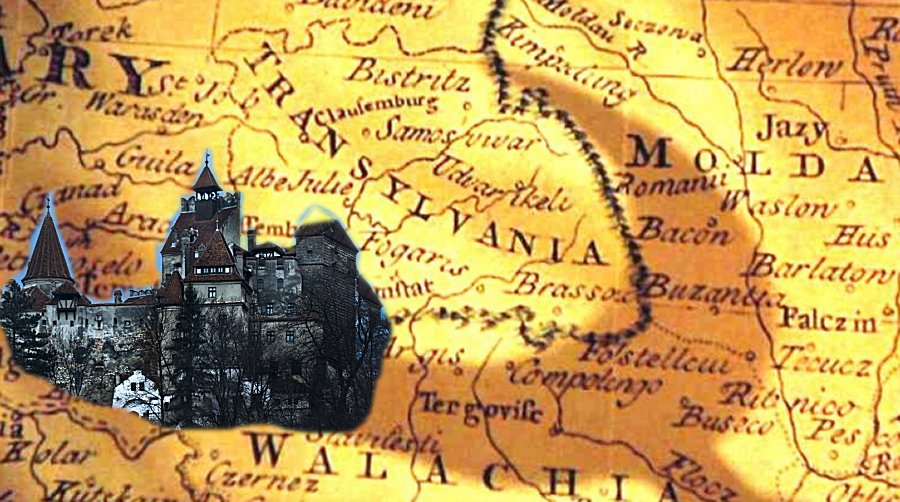 It often took hours, and in some cases even days before the poor victim died on the pole. Later, the pole and the victim's body were put on public display. This horrifying sight was meant to serve as a warning to all Ottomans as wells as different type of criminals, like thieves, murderers and others.
Dracula was feared by his enemies and he was given the nickname Tepes, meaning the impaler.
The origin of the name Dracula has not yet been entirely confirmed. "Drac" means "devil" in the Romanian language and the ending "-uela" means "son of". We can assume that Vlad's nickname was "Son of the Devil".
Still, we must not forget another very important aspect related to the origin of Vlad's name.
In 1431, Vlad's father was a member of the Order of the Dragon, a secret order of knights meant to protect the royal family from the invading Ottomans Turks.
The dragon was considered a symbol of the devil. Therefore, Vlad's name can simply mean "Son of the Dragon" or "Son of the Devil."
See also:
Unique 2,000-Year-Old Hexagonal-Shaped Bronze Matrix Of Sarmizegetusa Regia, Romania
Middle Ages' Great Event – Rocket Launch Into Space At Sibiu, Romania Took Place in 1555
Supernatural Forces In The Buzau Mountains, Romania
It is unknown why Bram Stoker used the name Dracula in his book, but there are two theories.
In 1890, Stoker borrowed the book "An Account of the Principalities of Wallachia and Moldavia", which was written back in 1820 by William Wilkinson. This book contained many descriptions of Dracula's life. Perhaps Stoker used this book as a source ans inspiration for his novel.
Another possibility is that Stoker learned about Dracula through his friend Professor Arminius Vambery who he visited on several occasions in Budapest. Stoker mixed the history of Dracula's life with folktales of vampires and it resulted in a classical book which is popular until today.
Dracula was a cruel, ruthless and bloodthirsty ruler, but he was not a vampire. In Romania, he is considered national symbol of fight for independence against ottomans.
Copyright © MessageToEagle.com This material may not be published, broadcast, rewritten or redistributed in whole or part without the express written permission of MessageToEagle.com