Grotte de Rouffignac – Cave Of A Hundred Mammoths
|
MessageToEagle.com – Prehistoric 'Cave Of A Hundred Mammoths'  known as the Grotte de Rouffignac, is famous worldwide. It is a dry, private  with galleries over 8km in length and 226 depictions, including 4 human figures.
The history of the cave is long. The first occupants seem to have been cave bear that left vertical claw scratches on many of the walls.
Evidence of ancient human use extends from Neanderthal times through Paleolithic, Mesolithic, Neolithic, and Bronze ages.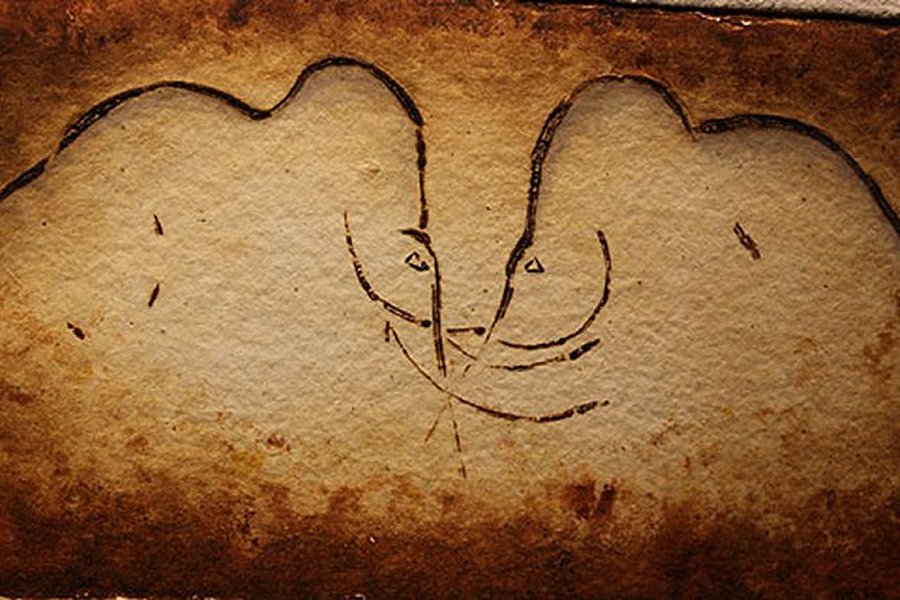 The Grotte de Rouffignac is also known as Miremont cave, Cro de Granville or Cro des Cluzeau, is located on a hill slope alongside the La Binche river, in the French commune of Rouffignac-Saint-Cernin, in the department of the Dordogne.
It is home to over a hundred engravings and line-drawings of mammoths earning it the nickname of the "cave of a hundred mammoths". Resembling a massive tunnel, its limestone walls are rich in flint nodules, but there are no stalactites or stalagmites.
Its natural floor consists of a sticky, unpleasant clay.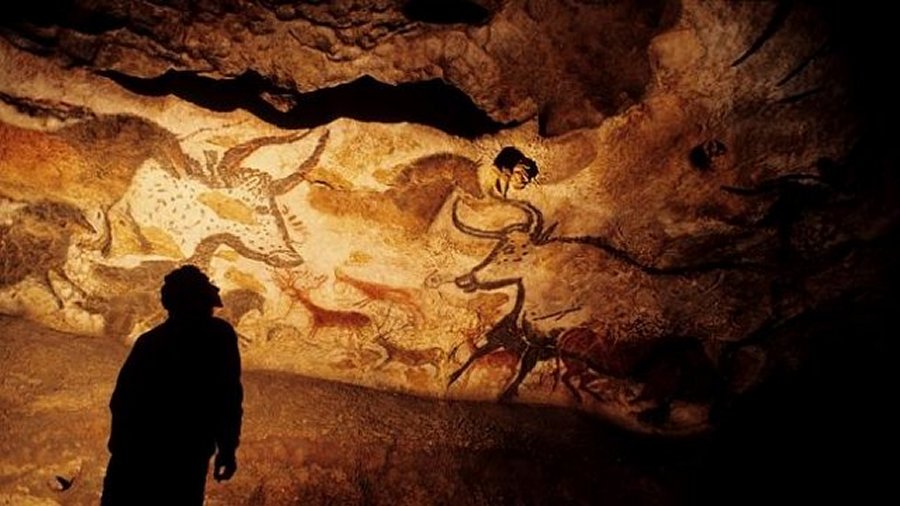 Known since the 15th century, the cave served as a shelter for the French resistance during the Second World War.
It was not until 1956, it was accidentally discovered and its magnificent engraved figures that adorn the cave's walls, were identified by Professor Louis-René Nougier.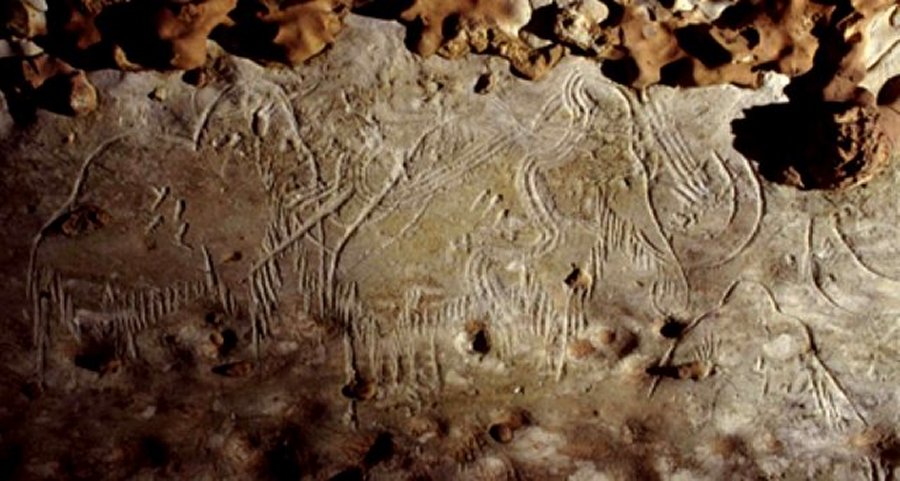 The prehistoric art of the Grotte de Rouffignac  dates back to the Upper Paleolithic period, about 13000 years BC. In total there are 158 mammoths, 28 bison, 15 horses, 12 capricorns, 10 woolly rhinocerous and one bear. There are also 4 human figures.
This is a very unusual mix as other caves of the same era tend to feature bison, horses and deer. Woolly rhinoceros are rare and human figures are very rare.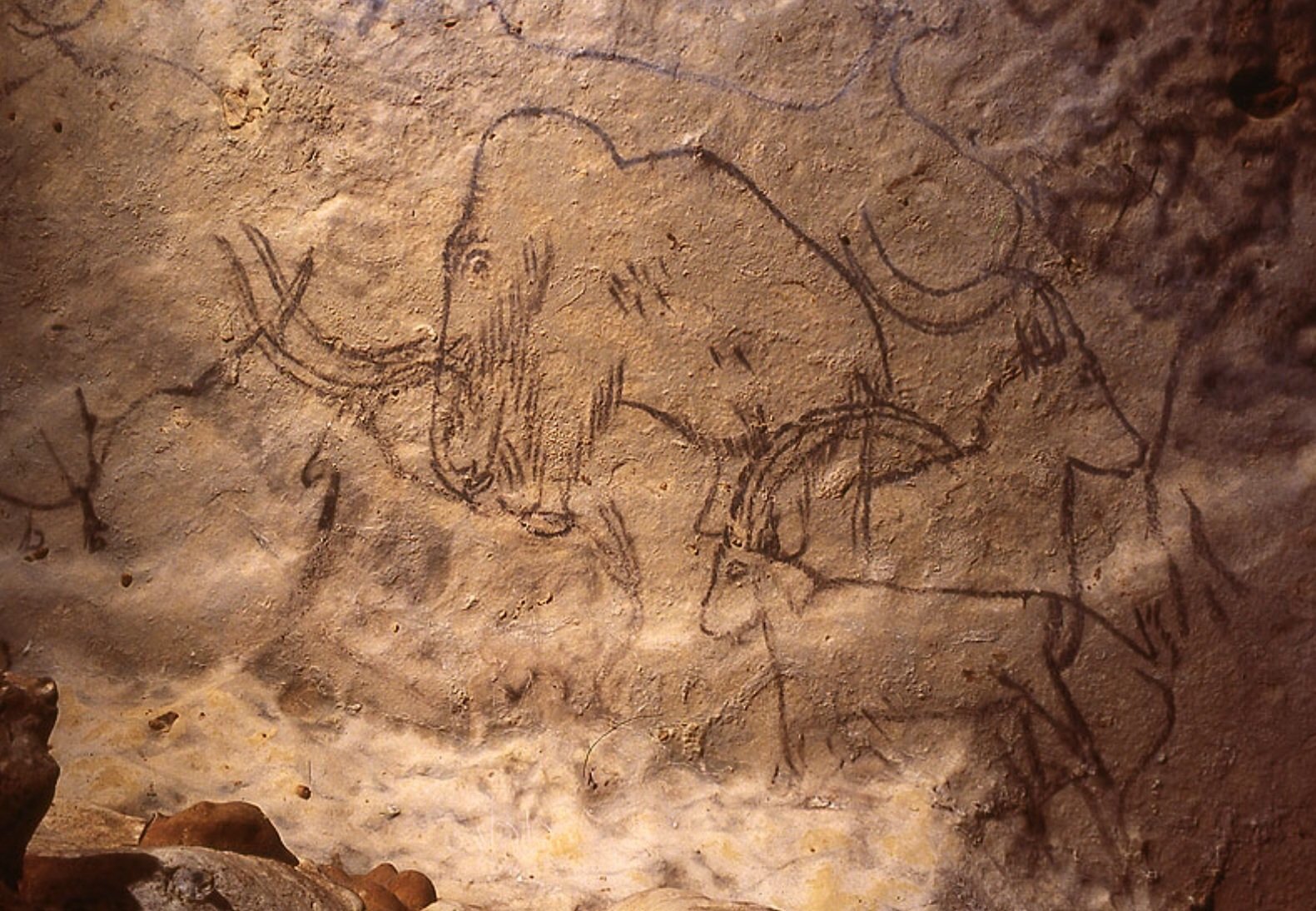 Most fascinating of all places in the cave is the "Great Ceiling" decorated with 65 animal figures. Surprisingly, this cave contains one third of all the prehistoric mammoth images in Western Europe, though mammoth bones are only rarely found in south-west France.
The place is accessible only aboard the electric train that stops at various points along the cave giving an opportunity to admire the Ice Age art dating from the Upper Paleolithic (Magdalenian, more than 13 000 years BC).
Copyright © MessageToEagle.com. All rights reserved. This material may not be published, broadcast, rewritten or redistributed in whole or part without the express written permission of MessageToEagle.com.