Norse Religion Was Different Than Previously Thought – New Study Reveals
|
Jan Bartek – MessageToEagle.com – For the first time ever archaeologists, religious historians, folklorists, and literary scholars have worked together and produced a unique book that sheds new light on Norse religion.
It's a remarkable and important study because this comprehensive work presents a new interpretation of Scandinavian religion.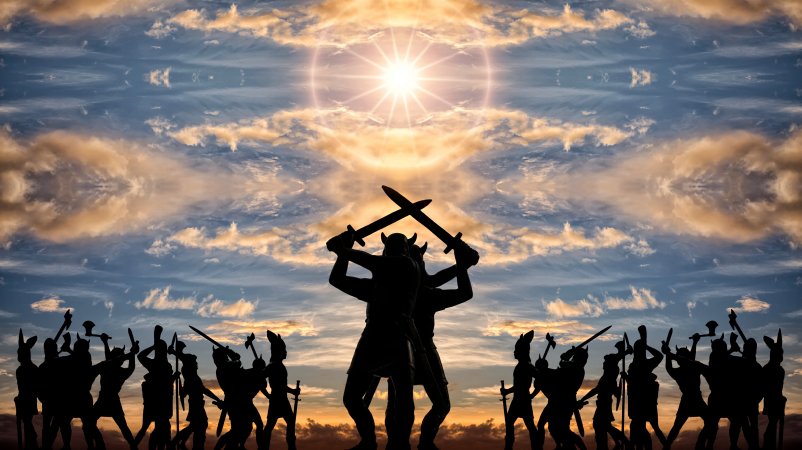 Before the arrival of Christianity, people worshipped Norse gods and goddesses in Scandinavia. Credit: Oleksandr- Adobe Stock
Scientists can now successfully demonstrate that there was much greater variation in Norse religion than previously thought.
From Norse myths and legends, we gained a good insight into religious beliefs in Scandinavia before the arrival of Christianity. Norse people believed in mighty gods like Odin, Thor and worshipped beautiful goddesses like Freya.
Norse people made sacrifices in the honor of their gods and believed their deities controlled the fate of mortals and only courageous warriors who died in battle were allowed to enter Valhalla where the mighty God Odin was awaiting their arrival.
Valhalla was the Viking warriors' dream destination.
However, the new study reveals Norse religion was primarily a traditional practice, rather than a coherent mythological system.
New Light On Ancient Scandinavian Religion
"The work presents a new interpretation of Scandinavian religion. Instead of seeing it as a uniform and relatively immutable mythological system over time, it is perceived as a ritual practice, which varies with time, space and social environments.
As a result, cultural meetings with surrounding areas become at least as important as elements that can be followed over a long period of time," says Anders Andrén, Professor of Archaeology at Stockholm University and one of the book's three editors-in-chief.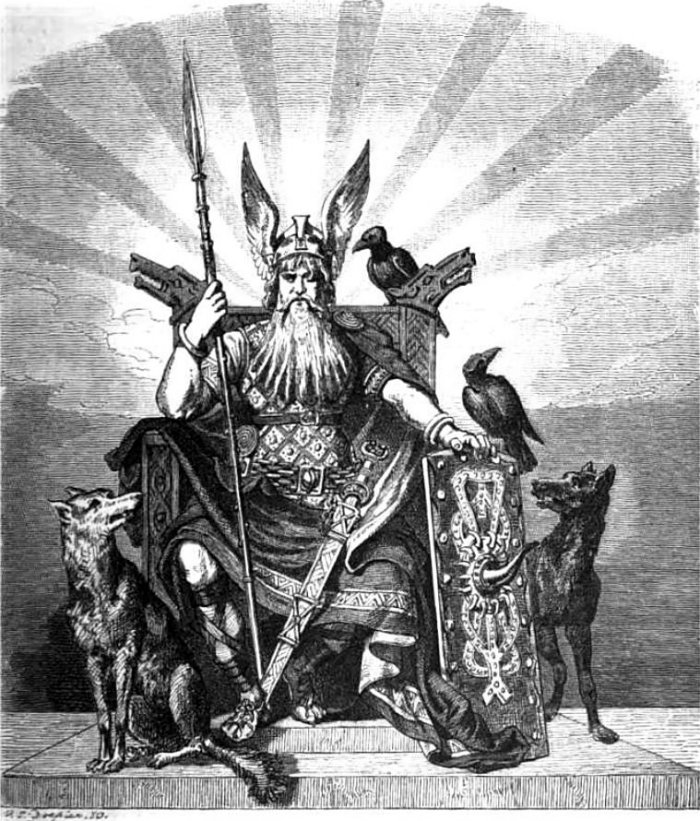 The god Odin enthroned and flanked by the wolves Geri and Freki and the ravens Huginn and Muninn as illustrated (1882) by Carl Emil Doepler. Credit: Public Domain
"Religion changed over time and varied between different regions and social environments. This thesis is in stark contrast to older overviews which emphasized the uniform and long-term immutable myth-based religion," says Anders Andrén.
Scientists studied archaeological sites, Norse artifacts, and several ritual buildings. This resulted in a new understanding of how Norse religion influenced peoples' daily life and practices changed over time.
Norse Ritual Buildings Did Exist
Previously we knew that Gamla Uppsala was one of the most important, sacred ancient Viking and Pagan sites in Sweden.  Located just a few kilometers north of the town of Uppsala, the Royal Mounds at this sacred ancient site have long served as a symbol of a magnificent past. Sacrifices were made at the site, but how common were Norse ritual buildings?
The most spectacular find made in Sweden in recent years is a cult house in Uppåkra, south of Lund. The cult house was built around the year 200 and renewed several times in the same location until about 950.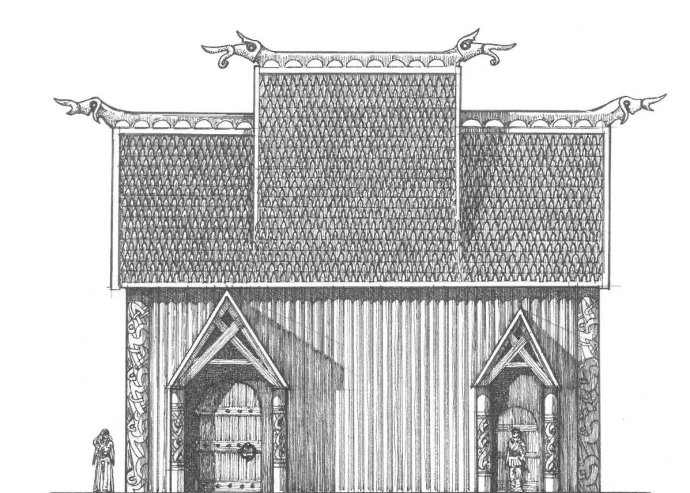 Reconstruction of cult house in Uppåkra. Credit: Loic Lecareux
"The find is spectacular, as written data on ritual buildings have previously been challenged by many scholars, who argued that Christian writers had used churches as a model when describing the pre-Christian religion. The find in Uppåkra, as well as finds in some other locations, show that ritual buildings actually existed," says Anders Andrén.
Olof Sundqvist, Professor of Religious History and author of a couple of chapters in the book, emphasizes that such a comprehensive interdisciplinary synthesis has not previously been written and that the work provides updated and detailed presentations of Norse religion.
He also highlights the fact that the book includes detailed chapters about central deities such as Odin, Thor, Frey, and Freya, but also lesser-known gods goddesses such as Tyr, Ull, Frigg and Skadi.
"New research perspectives emerge where more general and static representations of the old religion that were common in older overviews and manuals have been replaced by presentations that take into account the religious variation that may have occurred regionally, socially, and over time.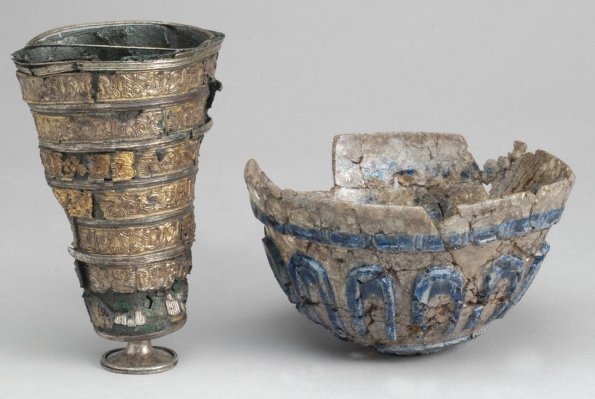 Beaker and bowl found in Uppåkra in southern Sweden. Credit: Bengt Almgren
In addition, a whole volume is dedicated to the religious change in the Nordic region, which led to the replacement of the Old Norse religion with Christianity."
It's undoubtedly a valuable study that will be appreciated by those interested in expanding their knowledge of Norse religion and ancient Scandinavian traditions.
Written by Jan Bartek – MessageToEagle.com – AncientPages.com Staff Writer