Pax Assyriaca: Important Time For The Neo Assyrian Empire And Surrounding Regions
|
A. Sutherland – MessageToEagle.com – 'Pax Assyriaca' (Latin for "Assyrian Peace") was a long period of peace in the Neo-Assyrian Empire during the 7th century (ca. 700-630/620 BC).
In ancient sources, the 'Pax Assyriaca' is described as the military-enforced peace by the Assyrian empire in regions that included the eastern shores of the Mediterranean, the ancient areas of Israel and Judah, Phoenicia and Philistia.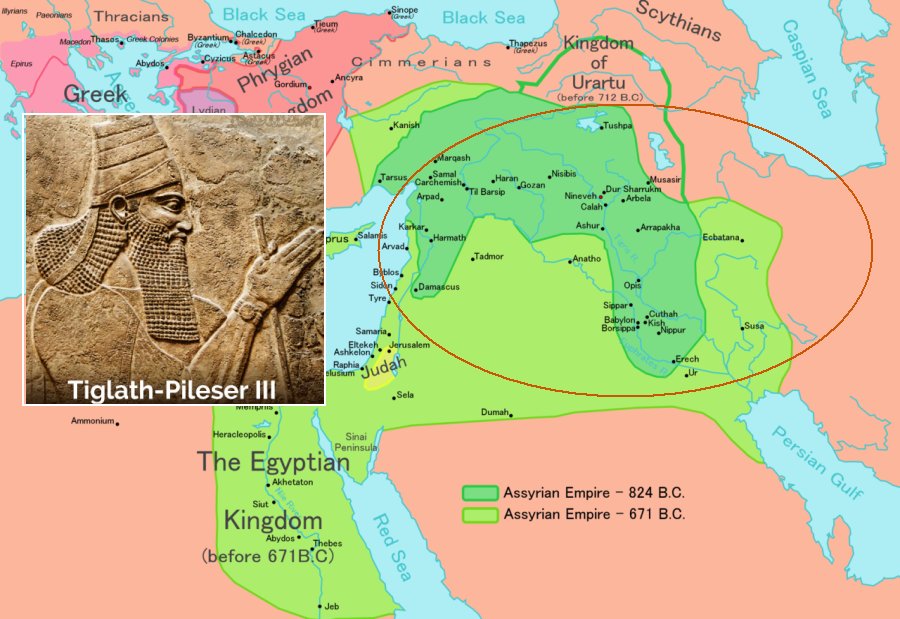 The Neo Assyrian Empire was famous for its use of brute force to expand and maintain an empire after the Dark Ages around 911-600 BC. Tiglath Pileser III (745-727 BC) one of the most powerful kings of the Neo-Assyrian Empire expanded the empire's territory into Mesopotamia, Syria, Anatolia, and Egypt.
See also:
Pax Romana: 200-Year-Long Period Of Stability Within The Roman Empire
Pax Mongolica: Time Of Peace And Stability That Helped To Spread Technologies And Inventions
The empire entered a stage of frontier fortification and stabilization known as the 'Pax Assyriaca'. Assyria found it in its best interest to support the development of not only their empire but also those around them.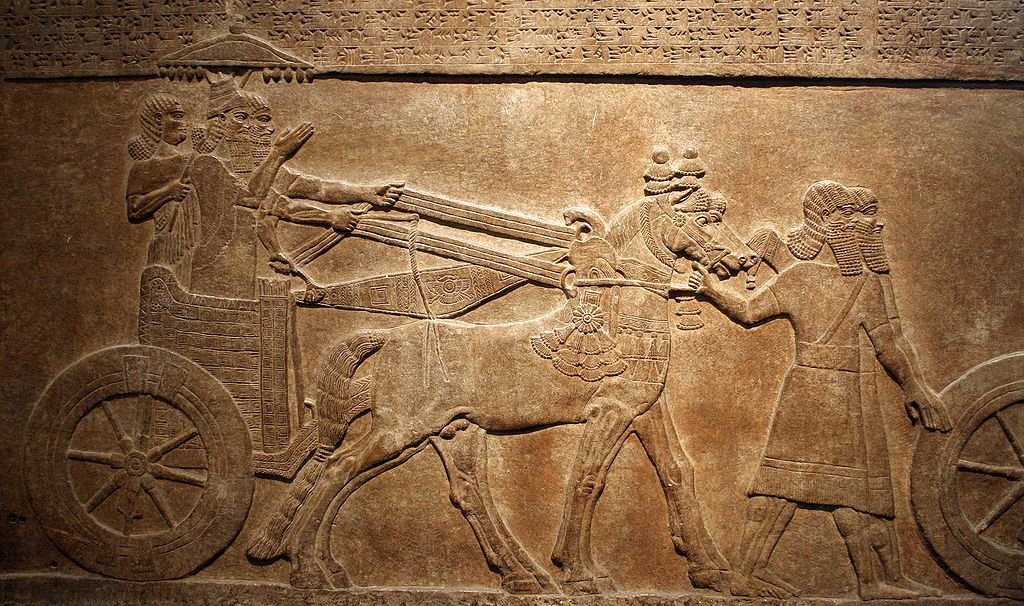 The development of Ekron, ancient Canaanite and Philistine city, for example, was made possible by the Pax Assyriaca. Ekron grew prosperous during the Pax Assyriaca after 200 years of decline. The city grew nearly 8 times in size and experienced vast economic expansion.
The Assyrian relationship with the Phoenicians during this period further contributed to the economic development of Neo Assyria, including the spread of the Assyrian alphabet, art, and architecture towards the west.
During the 'Pax Assyriaca', the Neo Assyrian Empire also achieved the political, ideological, and militant development of such great importance that these events still influenced the neighboring countries, reaching Egypt, the Persian Gulf in the East, and most of the Central Mediterranean area.
The end of the Assyrian Empire also ended the 'Pax Assyriaca' but the effects of this historically important period were lasting long after the demise of the Assyrian Empire.
Written by – A. Sutherland  – MessageToEagle.com Senior Staff Writer
Copyright © MessageToEagle.com All rights reserved. This material may not be published, broadcast, rewritten or redistributed in whole or part without the express written permission of MessageToEagle.com