Ruins Of Byzantine-Era Church Unearthed In Gaza
|
MessageToEagle.com – Ancient ruins that could be part of a Byzantine church dating from around 1,500 years ago have been unearthed on a Gaza construction site, the Palestinian Tourism and Antiquities Ministry informed.
The site is believed to be a church or cathedral dating back to at least the 7th century.
The findings include segments of marble pillars with ornate Corinthian capitals, one nearly three meters long, and a 90-centimeter foundation stone bearing a Greek symbol for Christ. Fifteen pieces have been uncovered, with excavations continuing.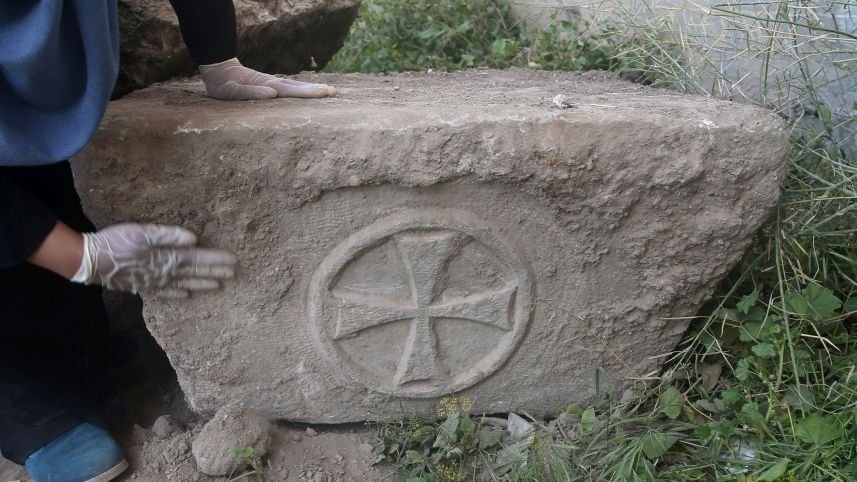 Many fossils found in the rock layers  date back to the Bronze Age.
"Our first thought is that the site is a cathedral or a church from the Byzantine period," said Jamal Abu Rida, the general director of the antiquities ministry.

"During that era, there was a great interest among the Byzantine rulers to build churches in the Gaza Strip."
As there are construction works conducted at the site, the Gaza ministry of antiquities and a number of prominent archaeologists called for all building to be suspended until the relics can be protected and preserved.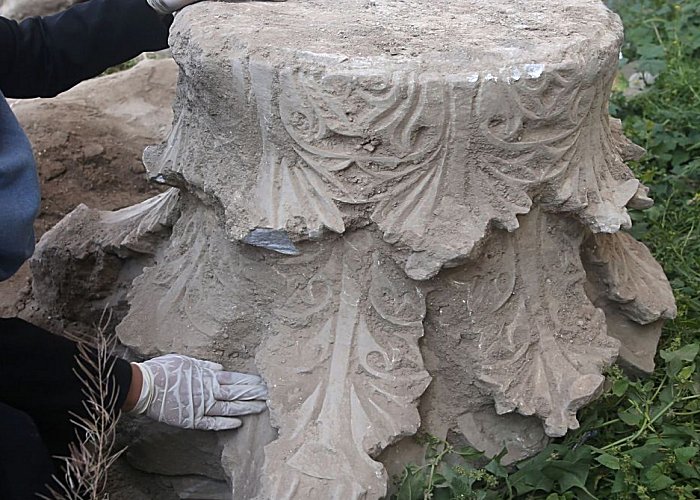 'Gaza was a prosperous seaport during the Roman period, with a diverse population of Greeks, Romans, Jews, Egyptians and Persians. Pagan temples were destroyed in the late 4th and early 5th centuries C.E. and there was widespread church-building,' Haaretz reports.
That continued until the Muslim general Amr ibn al-As conquered Gaza in 637 C.E., after which most of the population adopted Islam and Christian places of worship were abandoned.
"I dare say the place is of historical value," said Abu Rida, estimating the ruins to date from somewhere between 395 and the late 600s C.E Mohammed Al-Zarad, a researcher in archaeology at Gaza's Islamic University, said it was a "very important site which must be protected."
Technicians from the ministries of antiquities were hurriedly taking columns, as well as ornate marble bases, to the Qasr al-Basha — the only museum in Gaza — to be cleaned and restored before being presented.
Gaza, like much of the Palestinian territories and Israel, is filled with antiquities.The territory has at various times come under the rule of Romans, Byzantines, Crusaders, Mamluks and Ottomans.
The site is located not far from Gaza's old spice market, near the ancient Omari Mosque, built a thousand years ago, and the Church of Saint Porphyrius, dating from the 5th century, according to Yahoo News.
MessageToEagle.com 
Expand for references