Unique Wooden Stave Churches Were Built Without Nails – Remarkable Technology Helped Them Survive
|
A. Sutherland  – AncientPages.com – Norway's stave churches were built on remarkable technology that contributed to their uniqueness. The structures are impressive and highly unique examples of medieval architecture.
This technology was remarkable and required knowledge of geometry and skills in building without iron nails.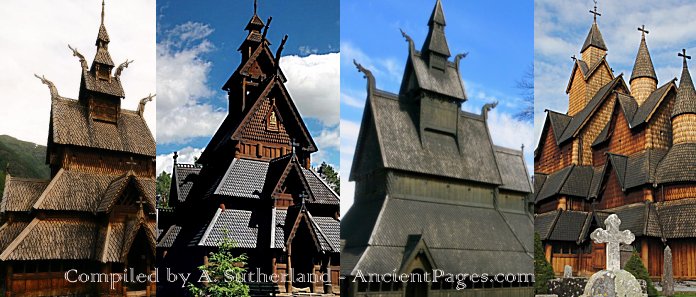 Many churches display Viking art depicting dragons and other animals mixed with Christian motifs. Dating back to the middle ages, these unique structures – often called' Viking Cathedrals' and built with unique building secrets – represent Viking heritage in carved wood. They testify to a time when young Christianity lived side by side with the customs and traditions of the Vikings.