Ggantija Double Temple On Malta Is Older Than Stonehenge And Great Pyramid Of Giza
|
A. Sutherland – AncientPages.com – Early Maltese temples were egg-shaped and resembled the womb of the goddess of fertility.
Later, from 4,000 to 3,000 BC, the Maltese built such temples with four or five semicircular projections off the temple's main room that served different religious purposes.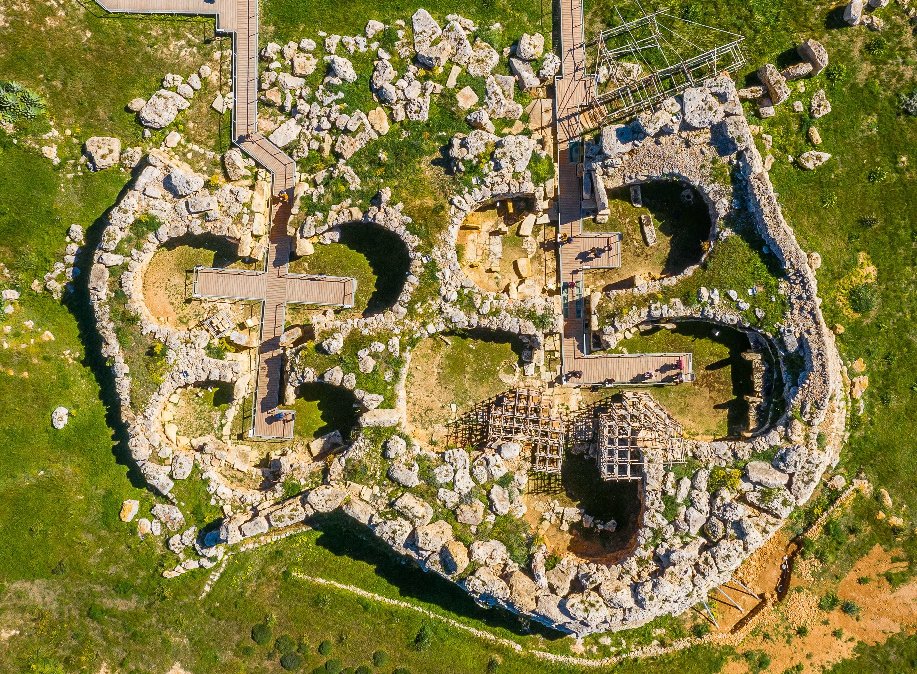 Down view of Ggantija Gozo. Image credit: Adobe Stock – Sandro
These shapes were intentionally created, giving an impression of the goddess' body. The Neolithic Maltese expressed their religious beliefs by creating many megalithic temple complexes like Ggantija, Mnajdra, Hagar Qim, and Tarxien.
The same prehistoric builders constructed the impressive Hal Saflieni Hypogeum, containing several levels and chambers.
Source: AncientPages.com – Read the rest of the article here